Your guide to the Drake Passage
If you have been seeing mentions of Drake passage pop up on your Instagram a lot, you are not the only one! But what is it?
Located between South America and Antarctica, it is one of the most challenging and notorious sea crossings in the world that you need to make your way through in order to get to Antarctica! Marked by rough seas, strong winds, and unpredictable weather, the Drake Passage is a true test of the sailors skill and the travellers' determination. If you are planning a visit to the icy continent, here's everything you need to know about it…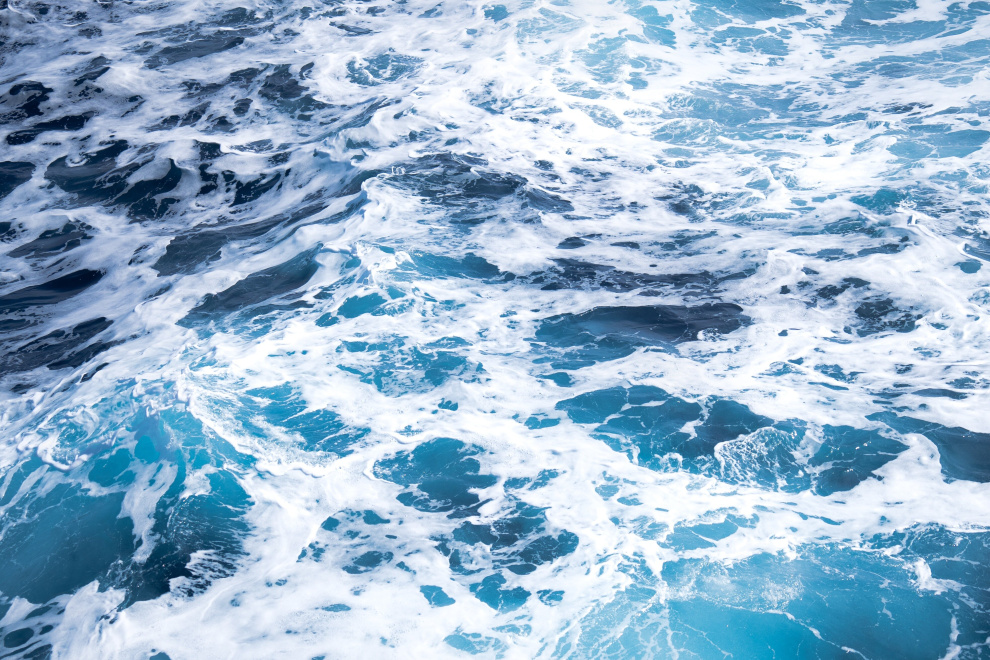 Where did Drake Passage get its name from?
The Drake Passage is named after Sir Francis Drake, an English explorer who was one of the first people to circumnavigate the globe in 1578. But the surprising fact is that he didn't actually navigate through the passage! Then why the name? Read on
While the passage is the shortest route from Antarctica to the rest of the world, Sir Francis Drake actually opted for the less dangerous, albeit much longer, Strait of Magellan.
However, his ships drifted far south after passing through the Strait of Magellan, and the crew realised that there might be a connection between the Atlantic and the Pacific Oceans, thereby accidently discovering the Drake Passage but not actually crossing it.
First Person to Cross Drake Passage
The first person on record for sailing through the Drake Passage's choppy waters was a Dutchman named Willem Schouten. Schouten traversed the passage in 1616, almost forty years after Drake's initial Antarctic exploration.
Why is the Drake Passage so rough?
The Drake Passage is approximately 600 miles (1000 km) wide and it takes about 2-3 days to cross it by ship but that's not where the challenge lies.
The passage is characterised by strong winds and currents that are caused by the Pacific, Atlantic, and Southern oceans converging.
In addition to the convergence, the cold seawater from the south and relatively warm seawater from the north collide to form powerful currents.
These currents don't face any resistance from any landmass, and waves top 40 feet! (Rightly earning the nickname of the most powerful convergence of seas).
But not all is glum! The meeting of the currents and the seas creates a unique and diverse ecosystem that shelters a wide variety of marine life.
Keep a watch out for hourglass dolphins, a wide variety of seabirds (such as giant petrels and wandering albatross), humpback whales, orcas (killer whales), ever-popular penguins, and more
Alternate Route:
The Drake Passage is considered a rite of passage for travellers heading to Antarctica. It is an unforgettable experience, and one that will test your physical and mental endurance.
But if you feel you aren't ready to take on the challenge, don't put Antarctica off your bucket list.
You can also skip sailing through the Drake Passage completely and instead take a flight from Punta Arenas (in Chile) and fly right over those waves and land on King George Island ready to begin your adventure aboard your vessel! This also gives you a mindblowing bird eye view of the expansive glaciers and icy towers. You can view our expedition here
If you feel half brave then you can also choose an expedition which gives you a taste of both. Fly one way and sail the other way.
Tips for travelling through the Drake Passage:
For the brave hearts, here are some of our tips!
Pack well! When travelling through the Drake Passage, it is essential to pack warm clothing, waterproof gear, and sturdy shoes for the crossing, as the decks can be slippery and the weather can be unpredictable.
Prepare for motion sickness! Many travellers bring prescription medicines to avoid getting sick. You can also opt for ginger gum and ginger pills if you prefer natural remedies. Any medical drug should be taken under the supervision of your physician.
Sign up for activities on the ship! The ships are fantastic to be a part of lectures and briefings along with fun games to engage all guests. This can be a great fun time to get to know each other, a little more about Antarctica.
At all times, heed to the crew's warnings. you will find that the ships' crews approach rough conditions much the same way that commercial airline crews handle occasional turbulence and issue warnings and instructions, be sure to follow them.
Choose well! As a traveller, it is important for you to choose an experienced and reputable operator that is equipped with an experienced Expedition Team, best safety and health care measures in place and a ship which is built with the latest technology and conditions for Antarctica crossings. An Expedition to Antarctica no matter how luxurious the experience is being offered is still classed as an expedition in an area which is extremely remote and far from any immediate high level medical support. As such preparing for this expedition is critical to ensure you have a mindblowing experience.
Crossing the Drake Passage or Flying to Antarctica is not for the faint of heart, but for those who are willing to take on the challenge, the rewards are well worth it! If you are looking for an expedition to the icy continent, we have just recently been inducted as a member at the International Association of Antarctica Tour Operators (IAATO), an independent body whose mission is to ensure that trips to Antarctica is managed as per the guidelines set in the Antarctica Treaty. We are proud to say that we are the first and only member of this prestigious body from India.
Here's a glimpse of our expedition. Come Rethink Travel with us!
Ready to embark on your next adventure? Fill out the form below and let our experts curate your dream getaway!
All Fields are mandatory*