Your Guide to the Amazon Rainforest
From the majestic canopy towering over the forest floor to the winding rivers that snake their way through the lush greenery, there is never a dull moment in the Amazon Rainforest as it continues to awe people from all over the world.
It is home to an incredible array of plants and animals, many of which cannot be found anywhere else in the world. From the majestic jaguar and the colorful macaw to the towering ceiba tree and the fragrant orchid, the Amazon is a treasure trove of biodiversity. Not just that it is also a vital source of oxygen for the planet, producing about 20% of the world's oxygen. Here's everything you need to know about Amazon!
Where is it?
Spanning over 6 million square kilometers across nine different countries including Brazil, Peru, Colombia, Venezuela, Ecuador, Bolivia, Guyana, Suriname, and French Guiana.
The majority of the Amazon rainforest is located in Brazil, covering an area of approximately 60% of the country's total landmass.
When is the best time to visit?
The Amazon rainforest is a year-round destination, although visitors should expect rainfall regardless of the season. The ideal time to visit depends on the country chosen, but generally, two seasons govern the Amazon basin:
The high-water season:
January to June - characterized by sporadic showers throughout the day. During this season, the rivers are higher, making them easier to navigate by boat.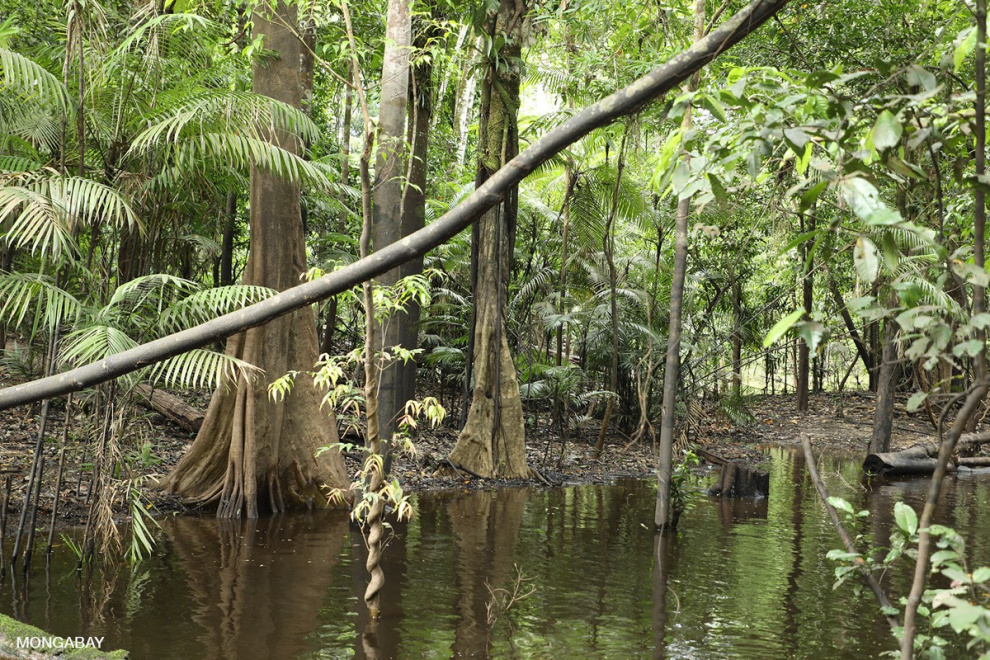 Low-water season:
June to November - sees lower rivers and less rainfall, although heavy showers can still occur. While this may affect river navigation, more walking trails become accessible for hiking. It's also a great time to spot wildlife such as caimans and birds.
When do you need to start planning?
Depending on the country you wish to visit, the timelines differ. Take a look at the visa timelines before to plan your trip in advance accordingly.
Colombia: Colombia allows Indian citizens to enter the country without a visa for a maximum of 90 days. However, you'll need to have a valid passport and may be asked to provide evidence of onward travel and adequate financial resources to support your stay.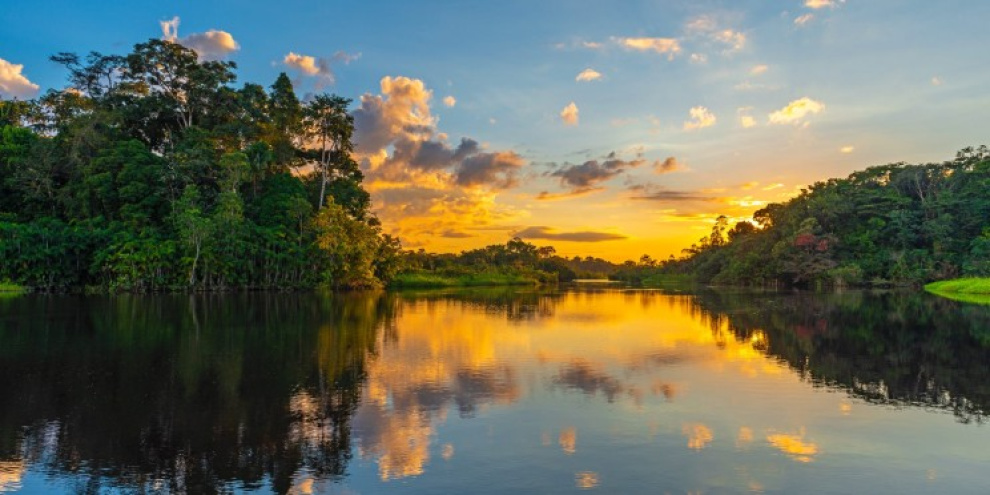 Ecuador: Indian citizens are permitted to enter Ecuador without a visa for a period of up to 90 days. It's essential to have a valid passport and to be prepared to demonstrate evidence of onward travel and adequate financial means to support your stay.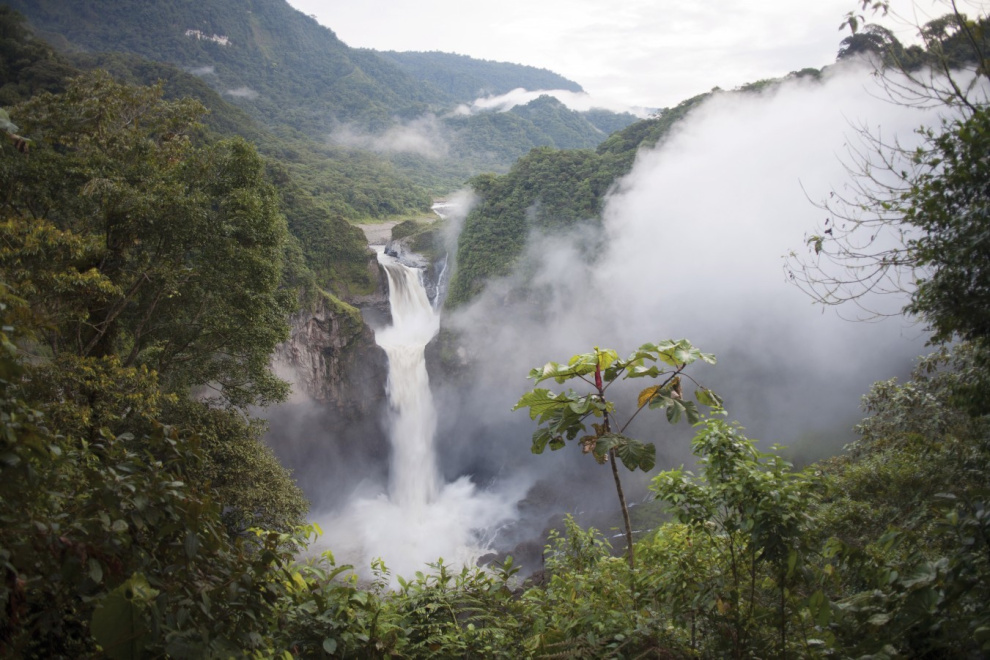 Brazil: Indians require a visa to enter Brazil. You can apply for a tourist visa through the Brazilian embassy or consulate in India. It's recommended that you apply for your visa well in advance of your planned travel dates, as the processing time can be several weeks.
Peru: Peru allows Indian nationals to enter the country without a visa for a duration of up to 183 days. Nevertheless, you must hold a valid passport and may be asked to provide evidence of onward travel and adequate financial resources to support your visit.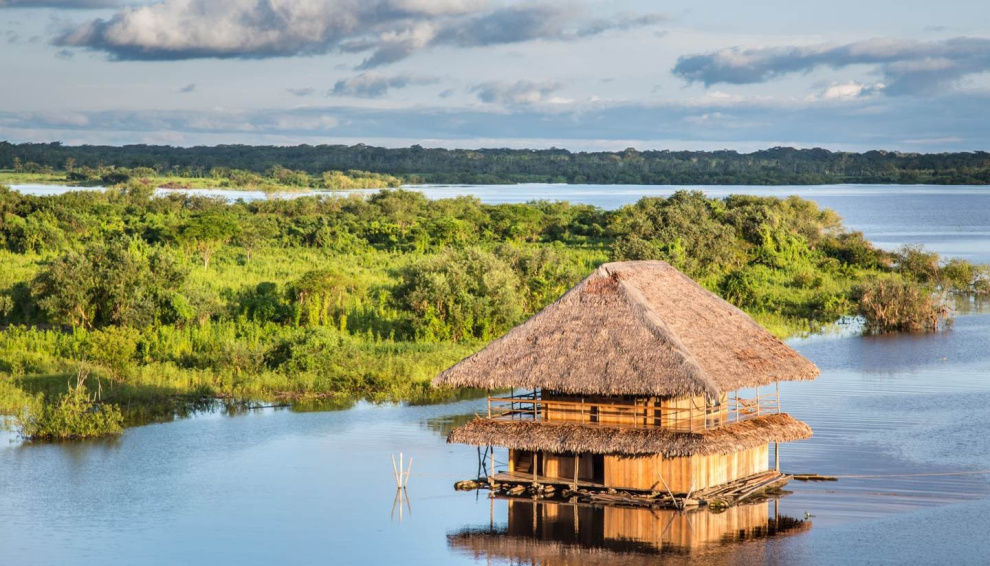 How can I get there?
Although the journey may include long flights and layovers, it's worth it!
You would typically need to take a flight to one of the major cities in South America such as Lima in Peru, Bogota in Colombia, or São Paulo in Brazil, among others.
From there, you can take a connecting flight or arrange a tour package that includes transportation to the Amazon rainforest.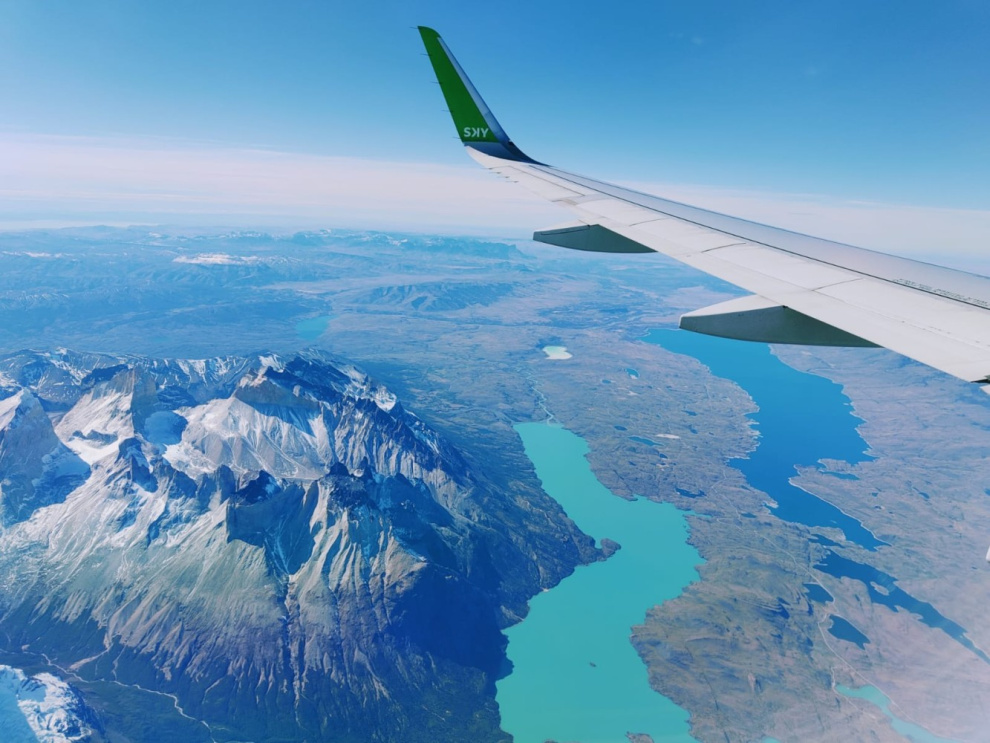 Unique experiences that make you want to visit it!
Swim with pink dolphins! - Take a refreshing swim in the peaceful waters of Lake Clavero, surrounded by nature! Watch local villagers paddle by in traditional canoes, and keep an eye out for playful pink and grey river dolphins and schools of fish swimming nearby. Even if it's your first time swimming in the Amazon, the safe waters of Lake Clavero make it a great spot to take the plunge.
Fish for piranhas in the Amazon River! - These red-bellied fish have a fearsome reputation and have lived in the Amazon for 3 million years. With keen senses and razor-sharp teeth, catching them is an adrenaline-filled adventure.
Canopy Bridge Walk - Most of the Amazon's wildlife lives up in the trees, and lucky visitors can walk the 500m La Posada canopy bridge in the Pacaya Samiria National Reserve. It's one of the world's longest walkways and doesn't require any special skills or equipment to enjoy.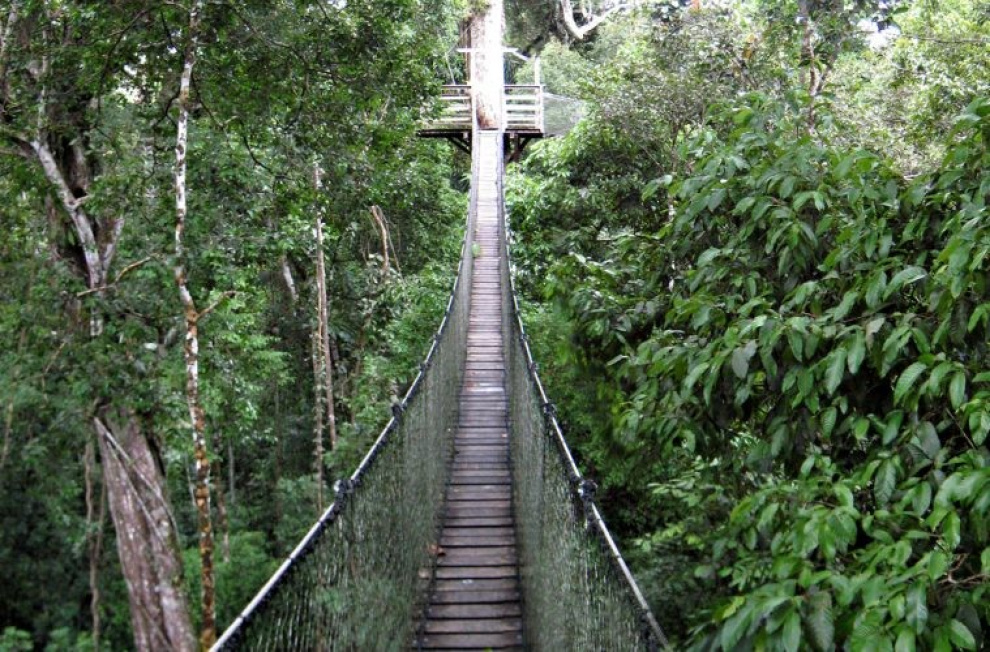 Visit the Manatee Rescue Centre - The Centre is near Iquitos and takes care of young manatees that were rescued from the pet trade. They are rehabilitated and released back into the wild. Guests can feed baby manatees and spend time with sloths, anteaters, and monkeys.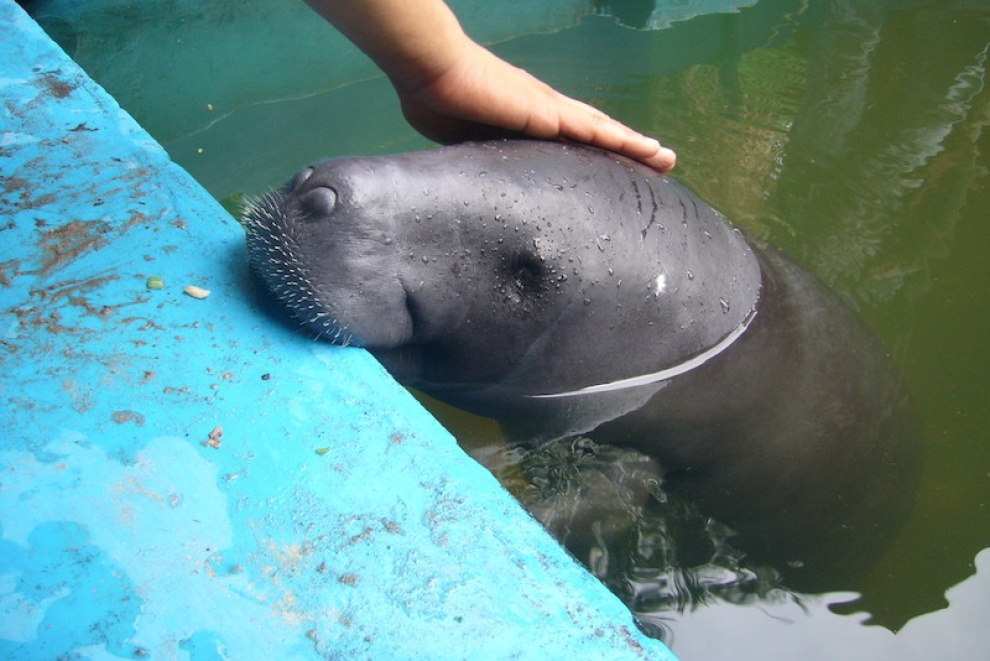 Stand-up paddle boarding – Paddle boarding allows you to access areas of the river that might be difficult to reach by boat. It can be enjoyed by people of all ages and skill levels, making it a great activity for families and groups. It's a tranquil and peaceful way to experience the beauty of the Amazon River and its surroundings.
UnWild Planet Expert tip: What to pack!
Please note that this list isn't exhaustive so do consult with your
healthcare provider for personalized recommendations!
Rainy Season:
Waterproof rain jacket or poncho.
● Waterproof hiking boots or shoes with good traction.
● Quick-dry pants and shirts.
● Packable waterproof backpack or dry bag for electronics and other
valuables.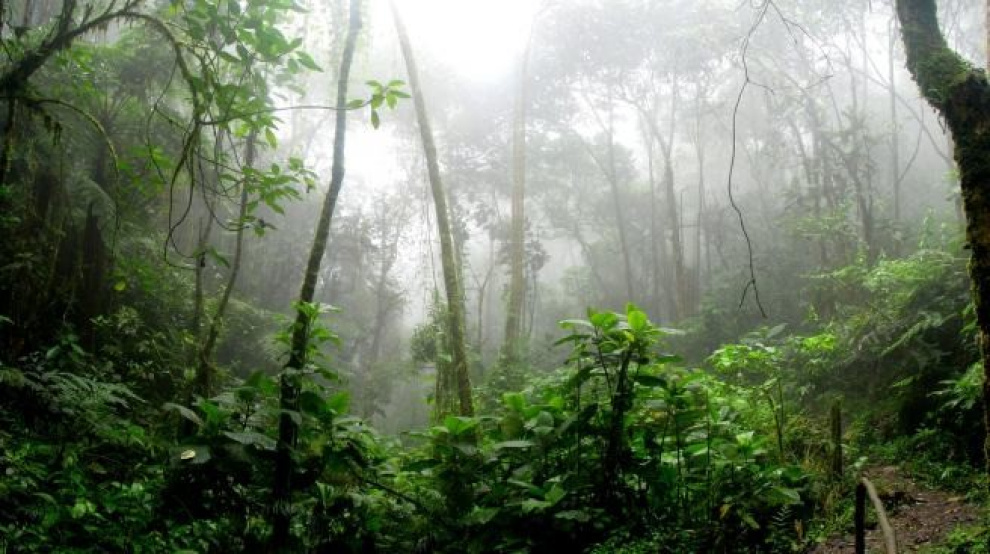 Humid Weather:
Long-sleeve shirts and pants to protect from insects and sun.
● Insect repellent with at least 30% DEET or natural alternatives.
such as citronella, lemon eucalyptus, or neem oil.
● Sunscreen with at least SPF 30 and broad-spectrum protection.
● Sunglasses with UV protection.
● Lightweight, breathable clothing (cotton, linen, or moisture-wicking
fabrics).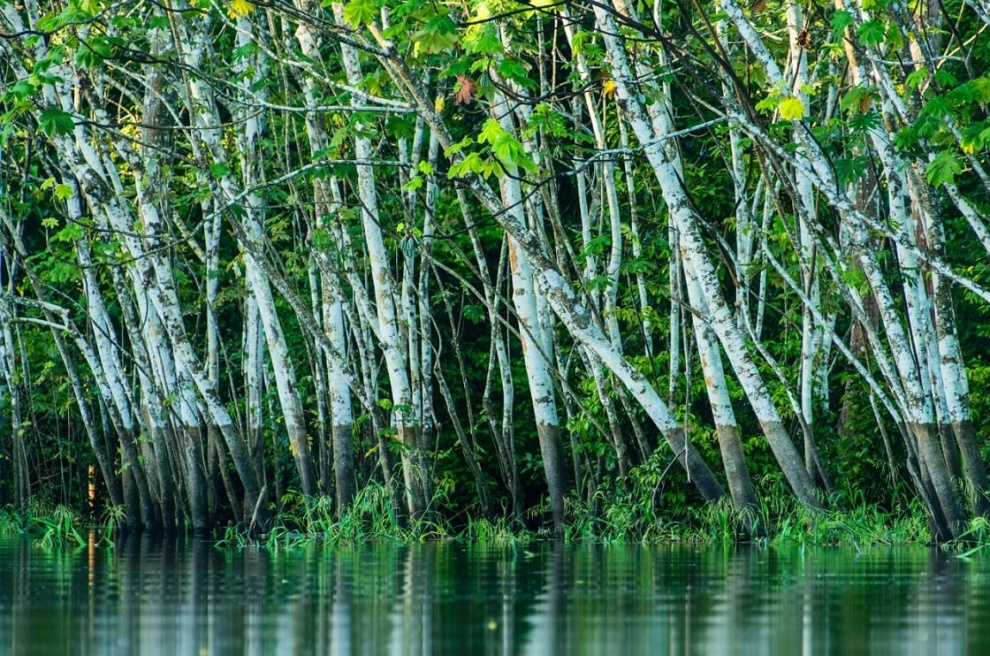 Skin care:
Moisturizer to combat dryness and cracking skin caused by
humidity.
● Lip balm with SPF protection.
● Aloe vera gel or lotion for sunburns or insect bites.
● Hand sanitizer or wipes to keep hands clean and prevent
infections.
Medical essentials:
Prescription medications and copies of prescriptions.
● Basic first aid kit including band-aids, antiseptic wipes, gauze, and
tweezers.
● Anti-diarrheal medication and rehydration salts.
● Pain relievers such as acetaminophen or ibuprofen.
● Personalized insect bite treatment such as calamine lotion or
hydrocortisone cream.
Step into the world of David Attenborough's documentaries with us and experience one of the remotest corners of the world. DM us to book an adventure in the Amazon Rainforest!
Ready to embark on your next adventure? Fill out the form below and let our experts curate your dream getaway!
All Fields are mandatory*