Your Guide to Greenland
Greenland, the world's largest island and an autonomous territory of Denmark, is a place of rugged beauty and unique culture. From its towering glaciers and rugged fjords to its friendly, resilient people, there's plenty to explore and discover in this vast and mysterious land! Here's a quick guide to understand one of the biggest places in the world that the world knows so little about!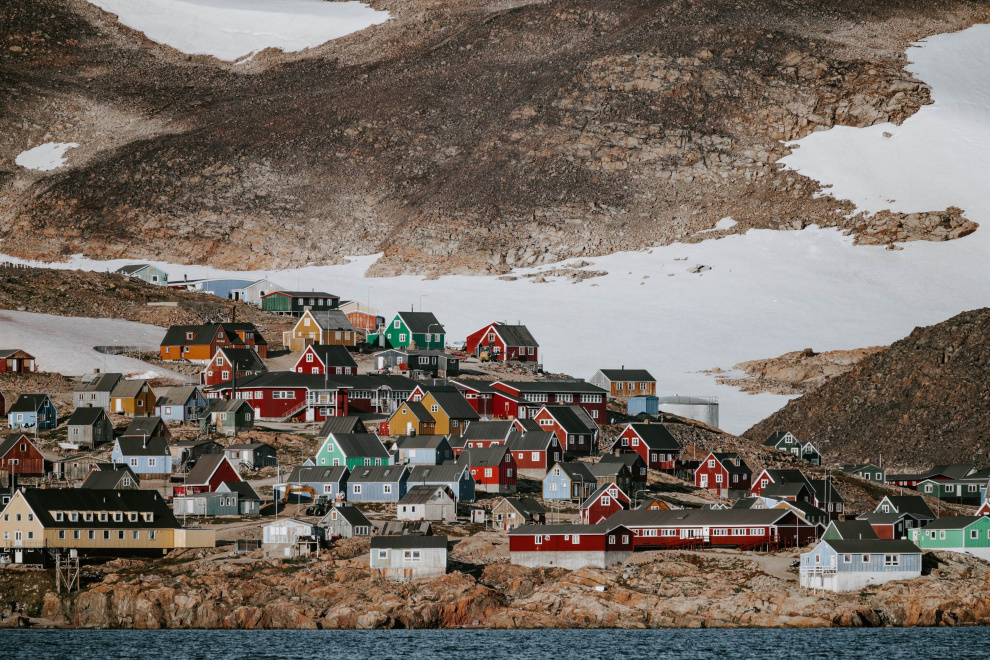 Where is it?
The island is located in the Arctic, between the North Atlantic and Arctic Oceans and it is mostly covered in ice and snow! The ice sheet that covers the island is the second largest in the world, after Antarctica.
When is the best time to visit Greenland?
It depends on what you're looking for!
June to August: The summer months are the warmest and have the longest days, making them the best time for outdoor activities and wildlife viewing. November to February: However, if you want to see the Northern Lights, the winter months are the best.
How can I get to Greenland?
Even though Greenland is geographically part of the North American continent, you can't fly directly (at the moment). You must first get yourself to Copenhagen or Reykjavik in order to access the country. If you are based in India, there are plenty of flights to both Copenhagen and Reykjavik (Air India, British Airways, Lufthansa, Finnair, Air France among few)
Visa for Indians
Not that Greenland is not a member of the EU and the Schengen agreement. A visa to enter Denmark or another Schengen country is not valid for entry into Greenland.
For Indians, you either need to apply for a visa for Denmark or Iceland depending on from where you are getting into Greenland.
Currently, there are two different ways to get to Greenland: via Denmark, or via Iceland. At the same time, you also need to apply for permission to enter Greenland at the Danish embassy in your home country.
Will I get a phone network in Greenland?
When it comes to internet and mobile networks it extends to nearly all inhabited areas in Greenland. However, the vast majority of the country, which is uninhabited and covered by an ice cap, does not have internet.
Pro Tip: Get a local sim in Greenland for better network coverage, and there is only one public mobile operator in Greenland, Tusass!
What's the local currency of Greenland?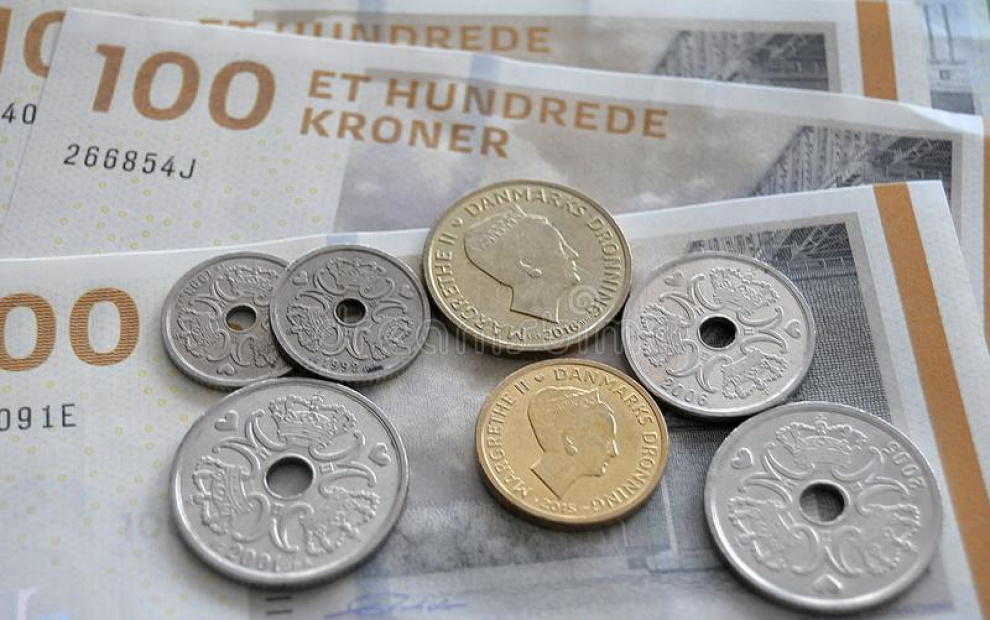 Since Greenland is part of the Realm of Denmark, Danish kroner (DKK) are used in Greenland, but you can pay with credit and debit cards in most towns.
The past
If you are wondering why the name Greenland when the nation is mostly covered in ice? You aren't alone!
The island actually got its name from Erik The Red, an Icelandic murderer who was exiled to the island. He called it "Greenland" in hopes that the name would attract settlers.
Another reason is that scientists believe that Greenland was actually quite green more than 2.5 million years ago!
The Locals:
Today, 88% of Greenland's population are Inuit (predominantly Kalaallit) or mixed Danish and Inuit. The remaining 12% are of European descent, mainly Danish. And most of the population lives in the small coastal region on the fringes where the climate is milder.
Pro tip: Greenlanders actually don't appreciate being called 'eskimos'; the proper name for them is Inuit or Kalaallit, which actually means 'Greenlander' in the native Inuit language, Kalaallisut.
Places to visit in Greenland:
This charming little town is the perfect starting point for your Greenlandic adventure. With its colourful colonial architecture, lively cultural scene, and delicious seafood, Nuuk is sure to be a highlight of your trip. Plus, it's the only city in Greenland, so it's a great place to get a taste of urban life in the Arctic.
Ilulissat, the Icefjord town: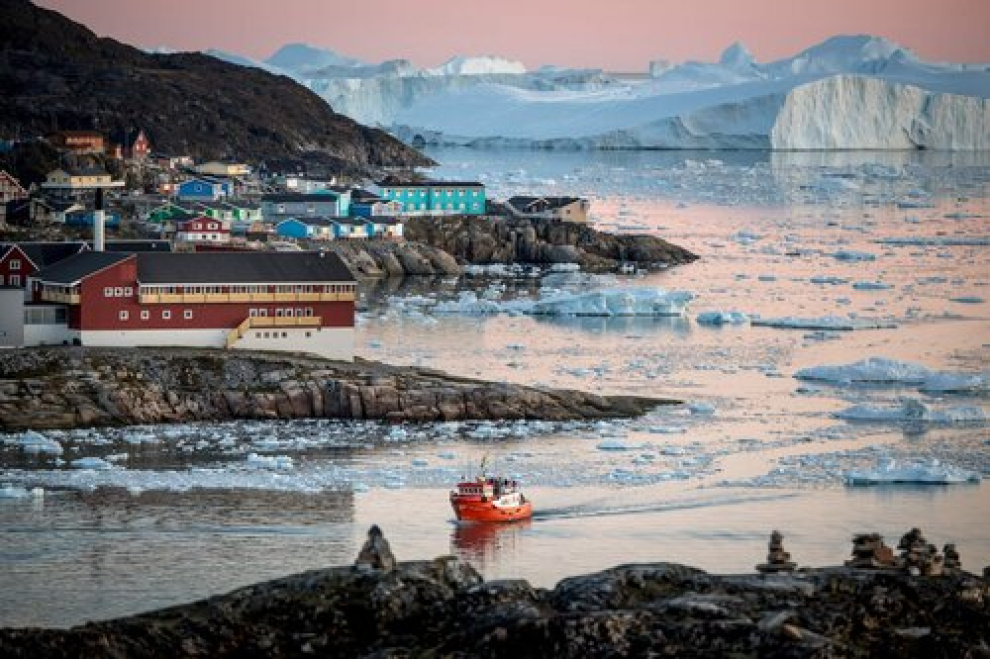 Located on the west coast of the island, this small town is home to the UNESCO World Heritage-listed Ilulissat Icefjord, which is one of the most active glaciers in the world. Imagine watching massive chunks of ice breaking off and crashing into the sea – it's truly a sight to behold. And as a bonus, Ilulissat is known for having some of the best seafood in Greenland.
Ammassalik, the traditional Inuit village:
For a more remote and rugged experience, head to the east coast of the island. The Ammassalik area is known for its traditional Inuit culture and stunning natural beauty. Here you can hike through the rugged tundra, go dog sledding across the snow-covered landscape, and even take a boat tour of the fjords. And if you're lucky, you might even spot a polar bear or two!
Kangerlussuaq, the Northern Lights town:
Of course, no visit to Greenland would be complete without experiencing the Northern Lights. The best time to see the Northern Lights is from November to February, and the best place to see them is in the remote town of Kangerlussuaq. This little town is located in the heart of the Arctic and is known for having some of the clearest skies in Greenland – perfect for stargazing.
Narsarsuaq, the southern treasure:
Last but not least, let's head to the southern tip of the island to visit the town of Narsarsuaq. This picturesque town is known for its beautiful fjords, colourful houses, and friendly locals. Not to forget, it is the gateway to the Qaqortoq region, where you'll find some of the best hiking trails in Greenland.
Some interesting Facts:
Despite having a land size of 2.16 million square kilometres, there are no roads or railway systems that connect settlements to one another. There are roads within towns, but they all end at the outskirts. All travel between towns and settlements is done by plane, boat, helicopter, snowmobile or dogsled! There are more boats than cars here!
Every year, the sun does not set in Greenland from May 25th to July 25th, and stays visible through day and night! A pretty cool natural phenomenon if you ask us!
Greenland imports almost everything!
Yes, apart from fish, seafood and other animals hunted in Greenland, such as whales and seals, everything else is imported.
Greenland only has one town that is not on the coast
Since it is only the fringes of Greenland that emerge from under the snow during Summer, all of the towns and settlements in Greenland are located on the coast. The exception is Kangerlussuaq, whose name means "big fjord".
There are almost no trees in Greenland
Although Greenland is largely an Arctic desert, a few intrepid souls have attempted to grow trees here. The biggest "forests" can be found near Nanortalik and Narsarsuaq in South Greenland.
Well, we can safely say that Greenland has captured our imagination! It is an otherworldly destination that offers a unique combination of natural beauty, rich history and culture, and endless opportunities for adventure! Whether you're a hiker, a history buff, or just looking for an off-the-beaten-path destination, this island is sure to leave a lasting impression. So pack your bags, grab your camera, and get ready for an unforgettable journey to the land of ice and fire!
Ready to embark on your next adventure? Fill out the form below and let our experts curate your dream getaway!
All Fields are mandatory*