The Natives of Arctic
The Arctic is a region located at the northernmost part of the Earth, characterised by cold temperatures, long periods of darkness in the winter, and a unique and diverse culture. Yes, you read that right! Many indigenous tribes have lived in the Arctic for thousands of years and have developed a deep understanding of and connection to the land, animals, and environment that have helped them survive the harsh wilderness of the Tundras. Here's a glimpse into the natives of the Arctic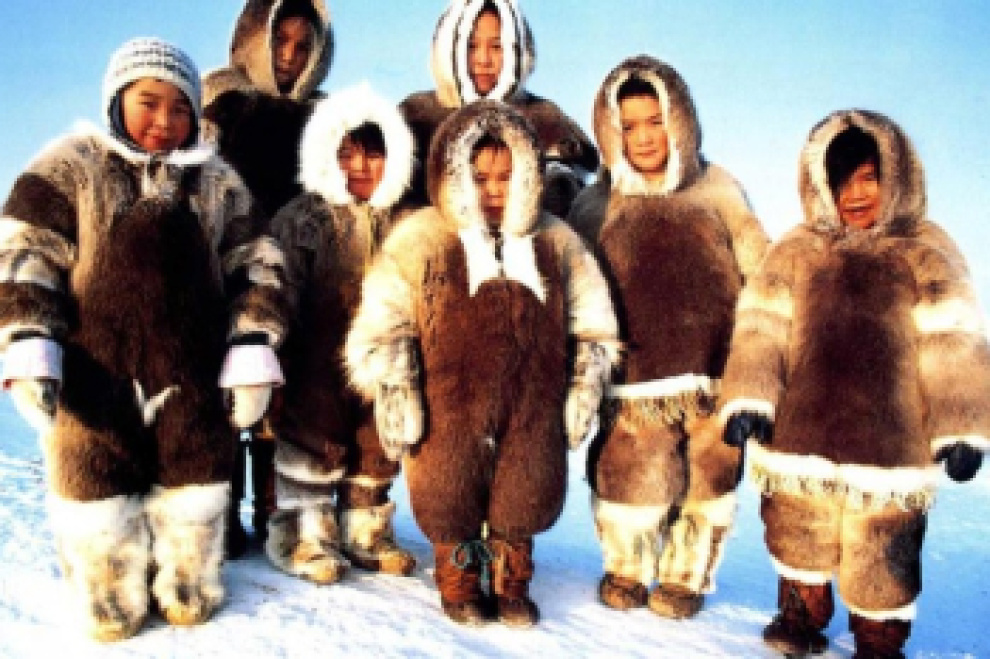 Inuit
Home? Alaska, Canada, Greenland, and Siberia
History: The Inuit have a rich culture and history that is deeply tied to the land, sea, and animals of the Arctic. They are known for their skilled hunting and fishing and have traditionally relied on seals, whales, and other marine animals for their livelihoods.
Traditions: Inuit culture is deeply spiritual, and many believe in a complex system of gods and spirits that guide their daily lives.
Known for? Art, music, and storytelling.
Did you know? Some of the early Inuit tribes were responsible for creating qamutiks/ dog sleds, and qajaqs, which are now known as kayaks, they were all substitutes for walking in the snow!
Sami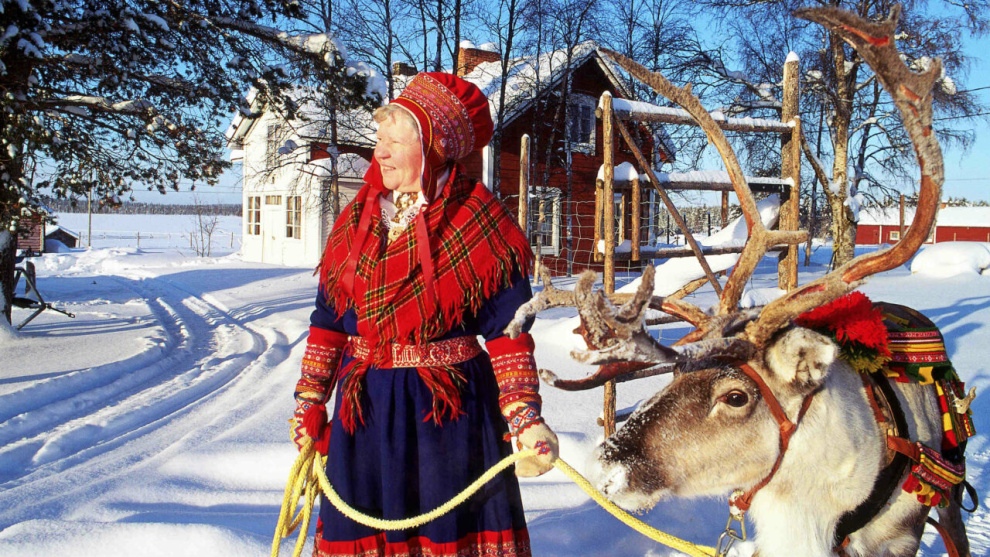 Home? Norway, Sweden, Finland, and Russia.
History: The Sami are the only indigenous people of the European Union, and have a long and rich history that stretches back over 4,000 years. They are skilled herders, and have raised reindeer for centuries. They also inspired the films Frozen and Frozen 2.
Traditions: The Sami live a traditional semi-nomadic lifestyle, which involves moving between different locations throughout the year to take advantage of the resources available in each place.
Known for? Unique music and traditional clothing, including brightly coloured woollen garments and embroidered shoes.
Did you know? Only ethnic Sámi are allowed to own and herd reindeer in Norway and reindeer are so important to them that many people go to a special university to learn how to care for their animals. Like we might have classes in Maths or English, they have classes that teach them how to look after the reindeer herds.
Yupnik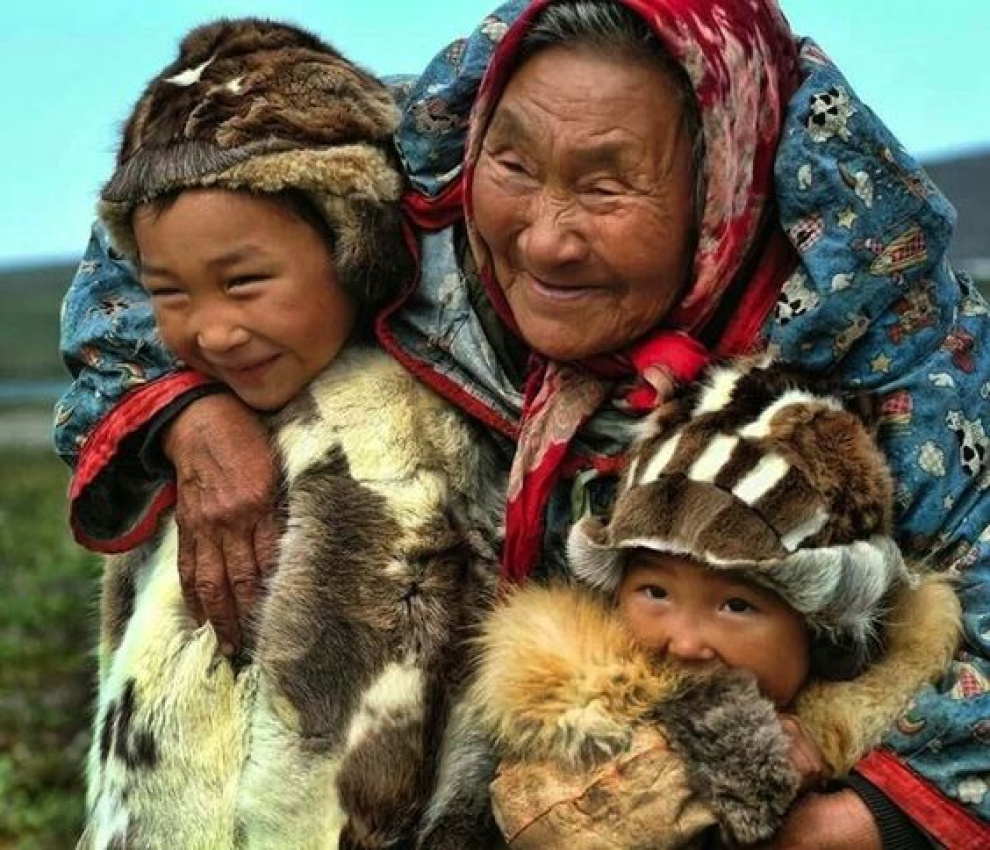 Home? Alaska and Russia
History: The Yupik are a coastal people who rely on the sea for their sustenance and have a deep understanding of the marine environment.
Traditions: The Yup'ik have a unique system of governance, with a leader called an "Angatkuq" who is chosen by the community and holds the power to make important decisions.
Known for? Rich tradition of storytelling, intricate masks and dance performances.
Did you know? Not all eskimos live in igloos, the Yupiks lived underground (almost!). A Yupik earth house was made by digging an underground chamber, raising a wooden frame over it, covering the frame with grass mats, to stay insulated.
Gwinch'in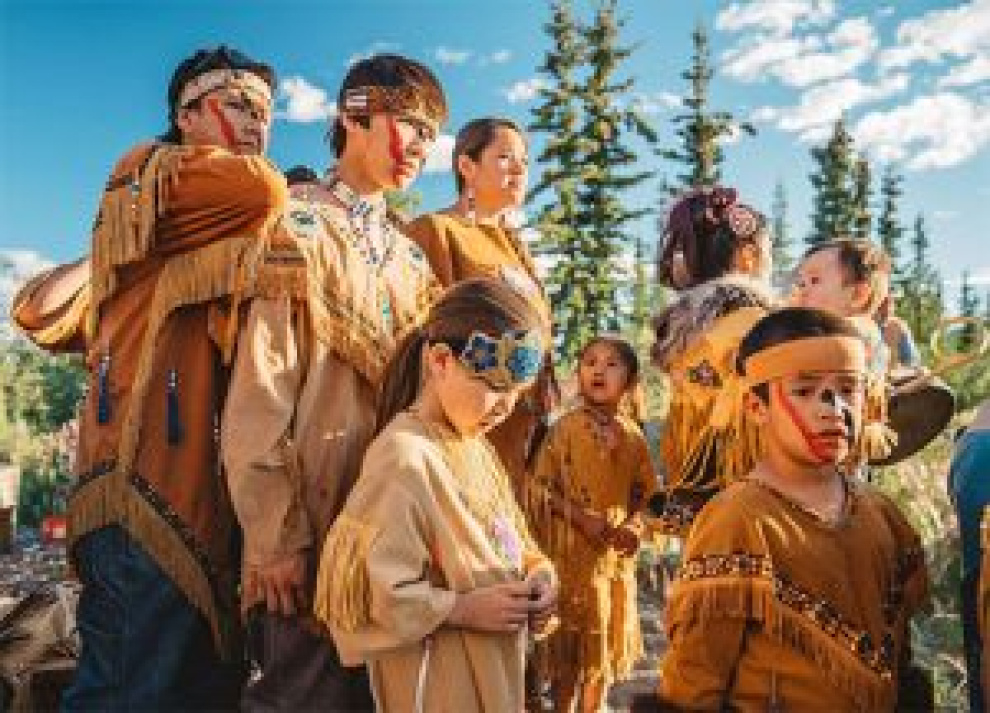 Home? Alaska and Canada
History: The Gwich'in are hunting and gathering people who rely on the land and its resources for their sustenance.
Traditions: Gwich'in are known for their strong sense of community and their commitment to preserving their culture and traditional way of life.
Known for: Unique drumming and singing
Did you know?
The reindeer/caribou is the most important aspect of the Gwich'in culture.
The Gwich'in creation story tells that long ago, the Gwich'in and the caribou were one. As they separated into two beings, they became relatives and made an agreement.
The land would sustain the caribou and the caribou would sustain the people.
Other Tribes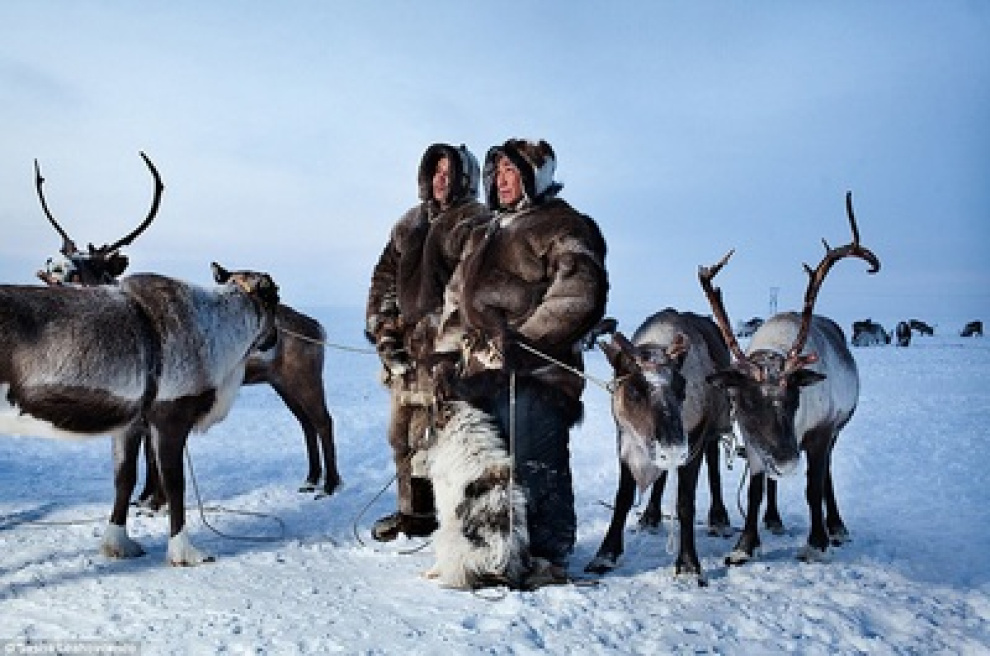 Other indigenous groups in the Arctic include the Inuvialuit, who live in Canada, the Kalaallit, who live in Greenland, and the Chukchi and Koryak, who live in Russia. Each of these groups have their own unique culture, traditions, and way of life that has been shaped by the harsh and unforgiving environment of the Arctic.
Preserving the Culture
However, these indigenous groups have also faced significant challenges and obstacles throughout their history. Many have been forced to adapt to changing economic and political conditions and have struggled to maintain their traditional ways of life in the face of outside influences.
In recent years, there has been an increased focus on preserving and promoting the cultures and traditions of these indigenous groups, and efforts are being made to ensure that their voices are heard and their rights are respected. By travelling with the right travel operators, you can ensure the rights of the natives and their traditions are respected.
At UnWild Planet, we ensure that our interactions with these communities are authentic and such exchanges adds value to the lives of both the travellers and the communities we visit.
Intrigued? Visit the natives and learn of their stories with us. Leave us a message to know more.
Ready to embark on your next adventure? Fill out the form below and let our experts curate your dream getaway!
All Fields are mandatory*