The life and behaviours of penguins in Antarctica
The life and behaviours of penguins in Antarctica
Antarctica features on almost everyone's bucket lists for a plethora of reasons. But let's be real – one of the best parts of any trip to the southernmost continent is getting to see the penguins. These birds are known for their comical appearance and amusing behaviours, and they never fail to bring a smile to the face of anyone who sees them. So if you're planning on visiting Antarctica and hoping to catch a glimpse of these waddling wonders, there are a few things you should know about their behaviours.
Huddling Season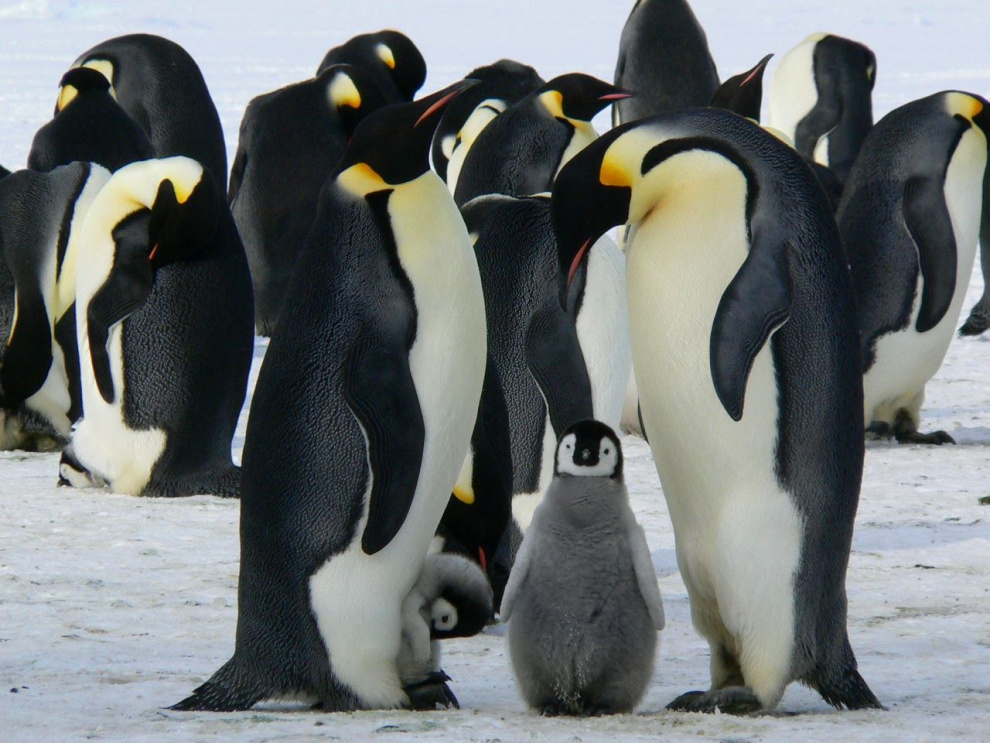 When? May
Highlight:
One of the most amusing behaviours you're likely to see from penguins in Antarctica is huddling.
When the temperatures start to drop and the winds start to pick up, these birds will gather together in large groups to stay warm.
It's a sight to behold – dozens, if not hundreds, of penguins standing closely together, looking like a giant feathery blob.
But if it's cold for the penguins, it's very cold for humans and the off visiting season unfortunately.
Moulting Season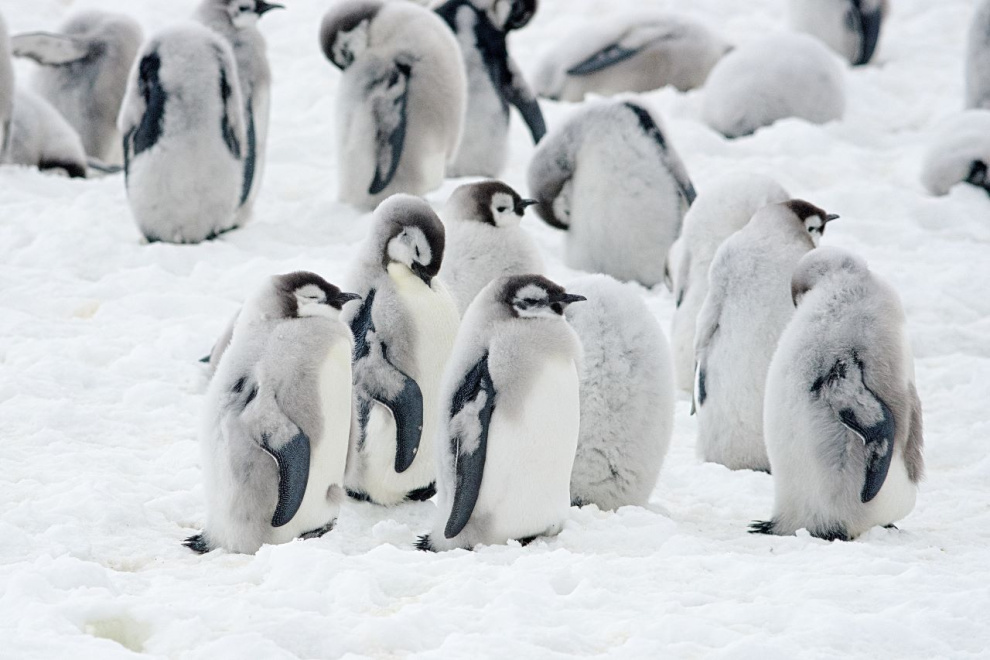 When? Around March and April
Highlight:
If you're visiting Antarctica during the moulting season, be prepared for some rather peculiar sights.
During this time, penguins will lose their old feathers and grow a new set, which can be a rather awkward and uncomfortable process.
You might see penguins shivering and quivering as their old feathers are ripped off or walking around with patches of bare skin exposed.
It's not the most pleasant thing to watch, but it's a unique and interesting part of the penguins' life cycle.
Mating Season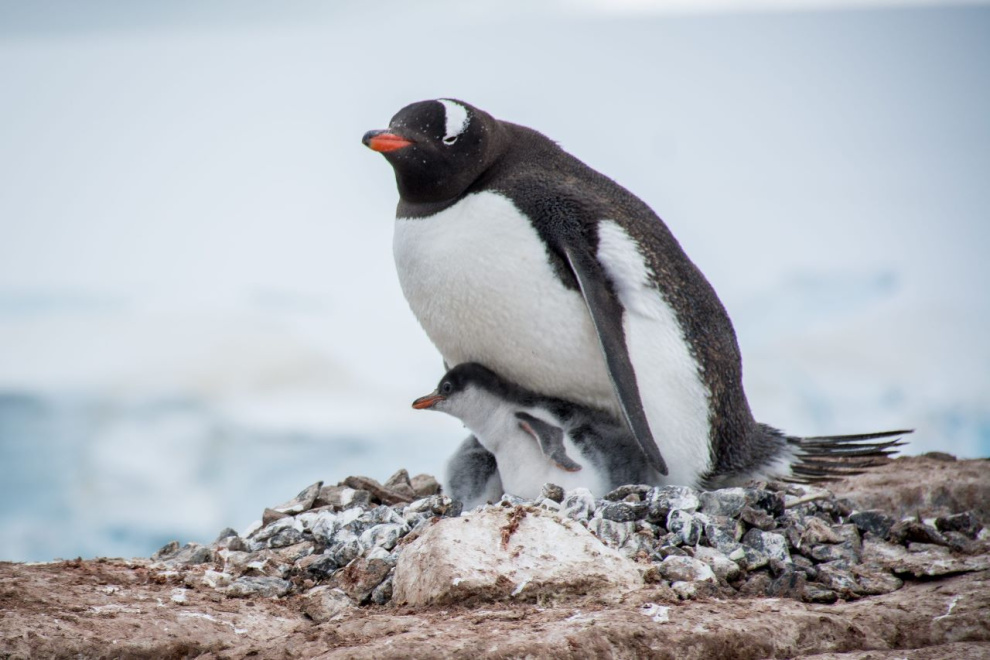 When?
While the breeding season differs from species to species, most species have an annual breeding season from spring through summer
Highlight:
Of course, no discussion of penguins in Antarctica would be complete without mentioning their mating season.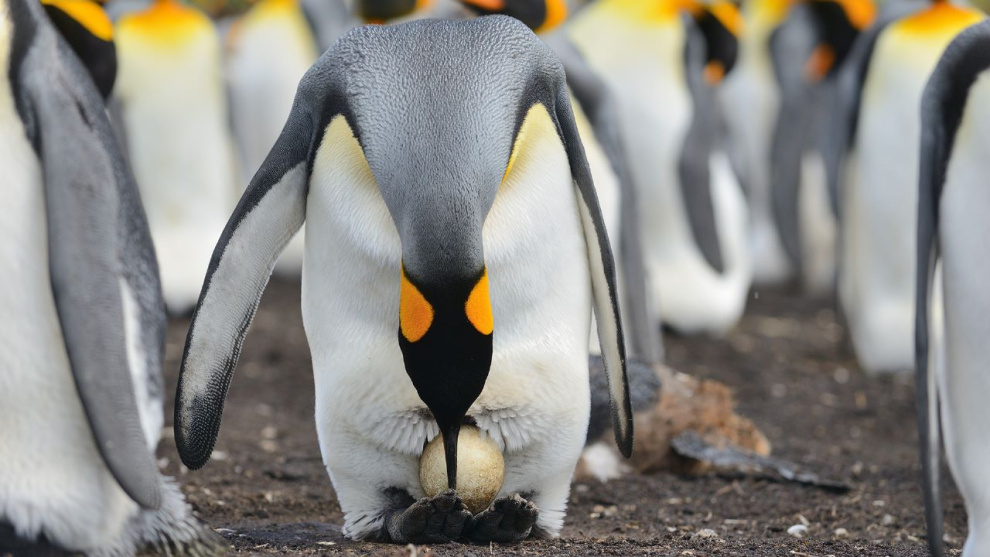 During this time, penguins will mate and lay eggs, which are then incubated by both the males and females and in some species just by the male.
Once the eggs hatch, the chicks are cared for by both parents until they're old enough to fend for themselves.
It's a heart-warming sight to see, and it's definitely one of the highlights of any trip to Antarctica.
Special Mention!
Another behaviour you might see from penguins in Antarctica is their unique way of hunting for food.
These birds rely on a combination of sight and sound to locate their prey, which includes small fish, squid, and krill.
Once they've found their prey, they use their sharp beaks and powerful flippers to catch and kill it.
It's a fascinating process to watch, and it's definitely worth keeping an eye out for!
We LOVE penguins!
If it's not already obvious, we LOVE penguins, after all they are some of the most amusing and entertaining birds you'll ever have the chance to see. Here's a list of all the different kinds of penguins you can spot in Antarctica. (link blog)
If you want to spot them in person, come join us for an epic expedition across the icy continent. To know more, visit our website (link website) or let us know in the comments below.
Ready to embark on your next adventure? Fill out the form below and let our experts curate your dream getaway!
All Fields are mandatory*