Preparing for High-Altitude Adventures: Fitness Tips for Everest Base Camp & Tour du Mont Blanc
The journey to adventure often begins long before you set foot on the trail. When it comes to embarking on epic treks like Everest Base Camp (EBC) and Tour du Mont Blanc (TMB), ample preparation is the key to unlocking a truly remarkable experience. These high-altitude adventures are well within the reach of most individuals, provided you're willing to put in the effort beforehand. To ensure your journey is not just memorable but also deeply rewarding, it's crucial to invest in preparation. In this guide, we will show you how to get ready for the adventure of a lifetime.
Understanding the Physical Demands
Trekking to Everest Base Camp and completing the Tour du Mont Blanc are both incredible adventures, but they come with distinct physical demands
Everest Base Camp:
Trekking to Everest Base Camp involves hiking through challenging terrains, including steep ascents and descents, rocky paths, and high altitudes. You will need strong leg muscles and cardiovascular endurance to handle the thin air at higher elevations. Additionally, you must be prepared for cold weather conditions.
Tour du Mont Blanc: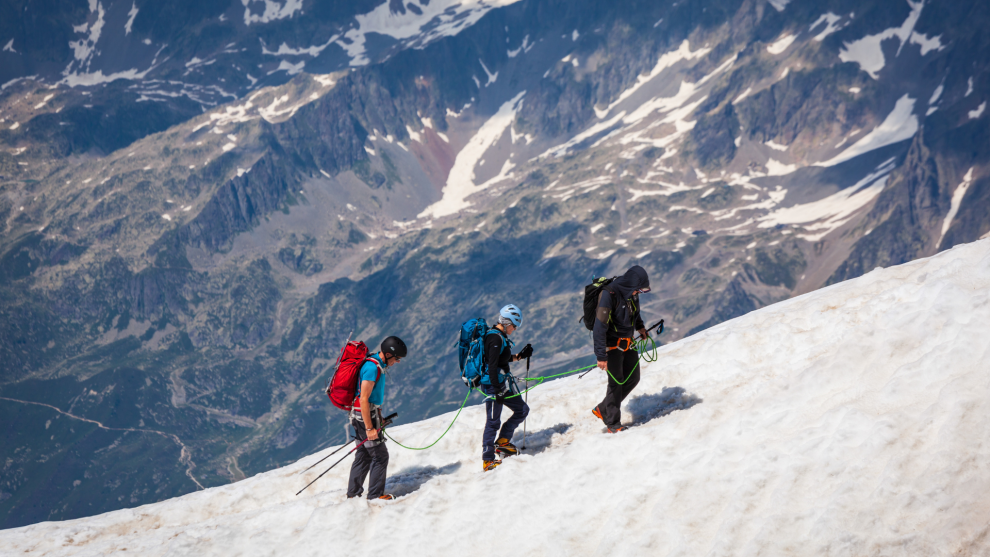 This trek circumnavigates the stunning Mont Blanc massif and requires a good level of fitness. You will encounter various terrains, including forest trails, alpine meadows, and some steep ascents. Endurance is essential for the long distances covered each day. Unlike Everest, altitude is less of a factor here, but weather can still be unpredictable, so proper clothing and equipment are vital. Also, be prepared for long days on the trail, with the reward of breathtaking vistas around every corner.
Assessing Your Current Fitness Level
Alright, let's get real about our fitness level before we dive into high-altitude adventures like Everest Base Camp and Mont Blanc. Assessing where you are physically is a crucial first step. It not only helps you tailor your training but also ensures you are well-prepared for the challenges ahead. So, here is the lowdown on what to consider:
1. Cardiovascular Health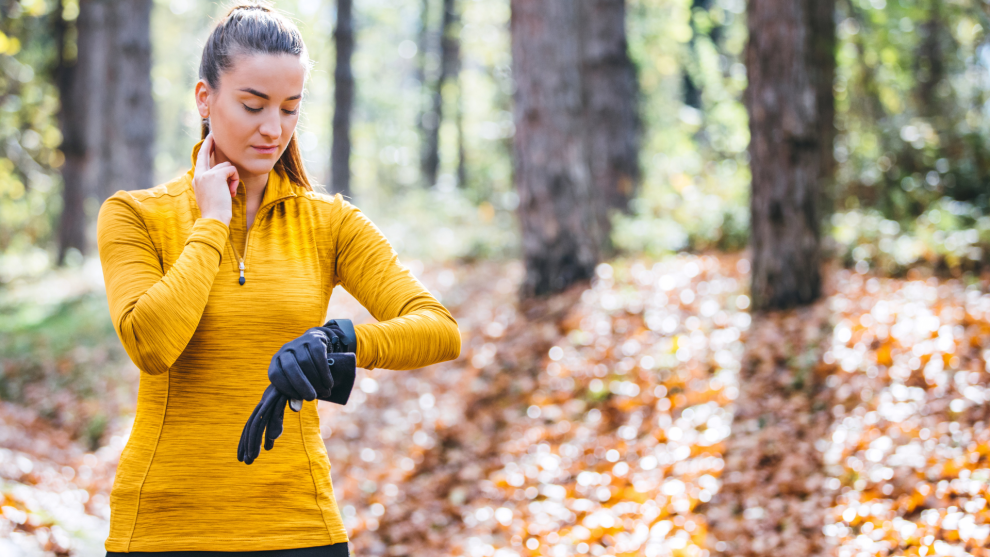 Take a moment to ponder your heart's condition. High-altitude treks are like a cardio marathon. Can you hike uphill for hours without feeling like you need an oxygen tank? If you're nodding yes, that's fantastic. But if not, don't fret; it is time to lace up those sneakers and start boosting your cardiovascular fitness.
2. Strength and Endurance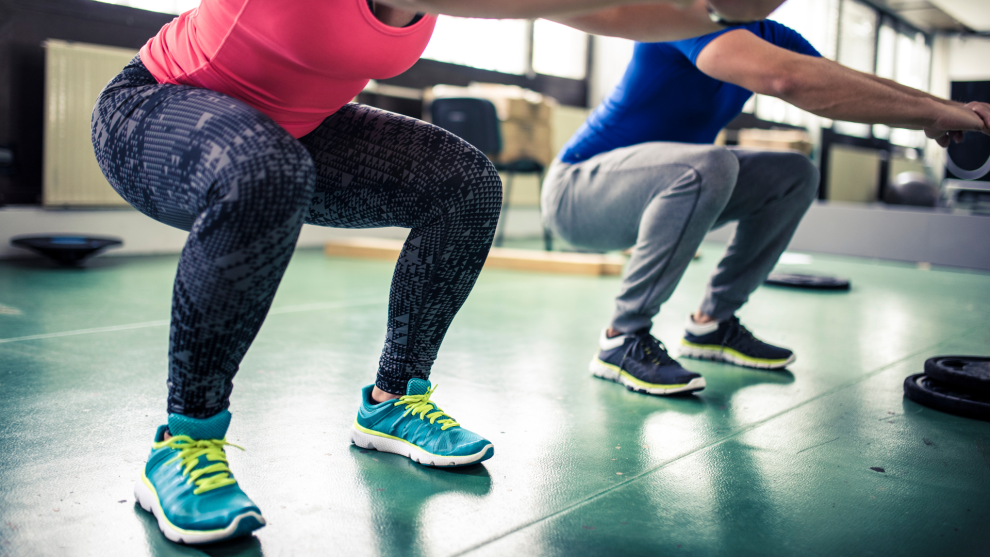 Now, let us talk about muscles. Your leg muscles and core are going to be your best friends on those steep inclines and rocky paths. Do a quick squat right now. How do your legs feel? If they are shaky, it's time to hit the gym and work on building strength and endurance.
3. Flexibility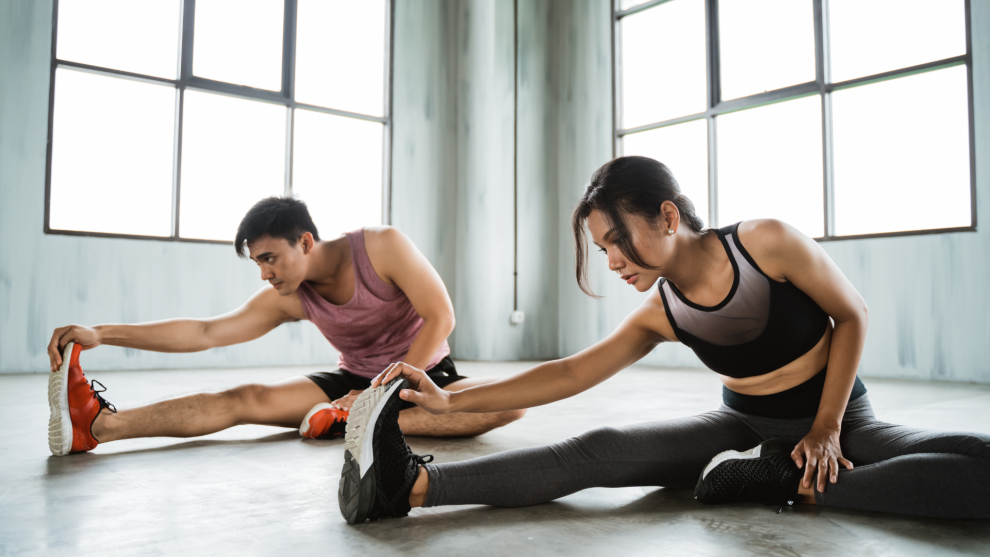 Don't forget about flexibility. Imagine navigating tricky terrain with stiff limbs – not fun, right? Give your body some love with yoga or regular stretching exercises. Flexibility not only makes your movements smoother but can also help prevent injuries.
UnWild Planet Pro Tip:
Once you have taken a mental inventory of where you stand, it's a good idea to consult with your doctor, especially if you have any underlying health conditions or concerns. They can provide valuable insights and recommendations tailored to your specific needs.
Now that you have got a handle on your starting point, let's get into the nitty-gritty of creating a fitness training plan that will have you ready to conquer those high-altitude peaks!
Fitness Training Plan
Once you have assessed your fitness level, it is time to create a structured training plan.
Training:
Time: 150 min/week of moderate cardio
To: Boost endurance
Exercises: Run, cycle, climb stairs
Strength:
Focus: Lower body, core with squats, planks
Add: Resistance for muscle
Altitude Prep:
Try: Elevation training masks
Hiking Ready:
Practice: Hike with a 07-8 kg backpack
Increase: Weight and distance
Recovery:
Rest: Rest days, good sleep prevents injuries
Nutrition and Hydration:
Hydration: 3-4L water/day, avoid alcohol, excess caffeine.
Tip: Hydration is vital at altitude
Nutrients: Balanced diet with carbs, proteins, healthy fats, vitamins, minerals
Include: Whole grains, lean meats, fruits, veggies
Supplements: Check iron, and vitamin D need
Altitude Eating: Eat regularly; carry energy bars
Mental Preparation
We have delved into the physical aspects of gearing up for high-altitude expeditions such as EBC and TMB… However, there's another crucial facet that demands our attention: mental readiness. So, let's discuss how to prepare your mind for these incredible adventures
Mindset Matters:
First things first, let's talk about mindset. Imagine your brain as the commander-in-chief of this mission. You have got to convince it that you are up for the challenge. Positivity and determination are your best allies. Whenever doubt creeps in (and trust me, it will), remind yourself why you set out on this adventure in the first place. Visualise yourself conquering those summits.
It is possible to use positive affirmations as mental fuel while hiking a challenging trail. Here are a few encouraging phrases to boost your spirits.
"I am strong, and my determination knows no bounds."
"Each step I take brings me closer to my goal."
"I embrace the challenge; it's where my growth happens."
"My body is resilient, and I am in tune with its needs."
"I am surrounded by the beauty of nature, and it fuels my spirit."
"Obstacles are opportunities in disguise; I conquer them with grace."
"With every breath, I inhale confidence and exhale doubt."
"I am part of something greater, connected to the mountains and the universe."
"The summit is my reward for persevering through every trial."
"I am writing my own adventure story, one step at a time."
Stress-Busting Techniques:
High altitudes can stir up anxiety and stress, especially if it is your first time. To tackle this, learn some stress management techniques. Download guided meditations on your phone before your trip to help you stay calm and focused when things get tough. Additionally, practise deep breathing exercises, inhaling slowly through your nose for a count of four, holding for four, and exhaling for a count of four. This rhythmic breathing can help oxygenate your body and ease stress, ensuring a more enjoyable high-altitude adventure
Know About Altitude Sickness:
Understanding altitude sickness and how to deal with it is a mental lifesaver. Knowing the symptoms, such as headaches, nausea, and dizziness, and having a plan for how to address them, like staying hydrated, descending if necessary, or using supplemental oxygen, can help you avoid unnecessary panic. Familiarise yourself with these signs and solutions; consider it your mental first aid kit for your brain when tackling high-altitude adventures
Team work:
In the world of adventures, it is important to remember it is not a race; it is an incredible journey. Teamwork is the key, and reaching the summit together is the ultimate reward. Motivate each other by valuing the team's success over individual accomplishments. Offer positive encouragement, take breaks, and rest when needed. Celebrate every achievement, whether big or small, to keep everyone's spirits high.
FAQ's
Do I need prior mountaineering experience to trek to Everest Base Camp?
No, you do not need extensive mountaineering experience. However, basic trekking and fitness levels are essential. Familiarity with altitude-related challenges and acclimatisation techniques is valuable for a safe trek.
Where is the start point of the TMB trail?
In the village of Les Houches, at the end of the Chamonix Valley, the Tour du Mont Blanc begins and ends.
Are there any age restrictions for trekking in Tour du Mont Blanc?
While there are no strict age restrictions, participants should be in good health and physically fit due to the physical nature of the trek. Consult with your doctor before getting started on the journey
What's the average duration of the Everest Base Camp trek?
The trek typically takes around 12-13 days, allowing for acclimatisation and taking in the breathtaking scenery along the way
So, there you have it, folks – the roadmap to succeeding in high-altitude adventures like EBC and TMB! Remember, it is not just about your physical prowess; it is the whole package – your mind, body, and gear.
Start your preparations early, because Rome (or in this case, Everest or Mont Blanc) was not built in a day. Build up that fitness, steel your mind, pack your gear like a pro, and do not forget to hydrate and nourish your body right.
With all this prep, you are not just setting yourself up for success; you are paving the way for the journey of a lifetime. The mountains are calling, and with the right readiness, you will answer the call with gusto. So, go ahead, dream big, trek high, and make those memories that will truly last a lifetime!
Ready to embark on your next adventure? Fill out the form below and let our experts curate your dream getaway!
All Fields are mandatory*