Latest Discoveries in Antarctica: From Hidden Life to Millenia Old DNA
Antarctica contains more than 90% of the world's ice that is largely untouched, inspiring a sense of mystery and curiosity! And the intrigue has led to some ground-breaking and surprising discoveries over the years showcasing that there's more to this continent than just ice, penguins and whales! Let's dive right into them
New Emperor Penguin Colony Discovered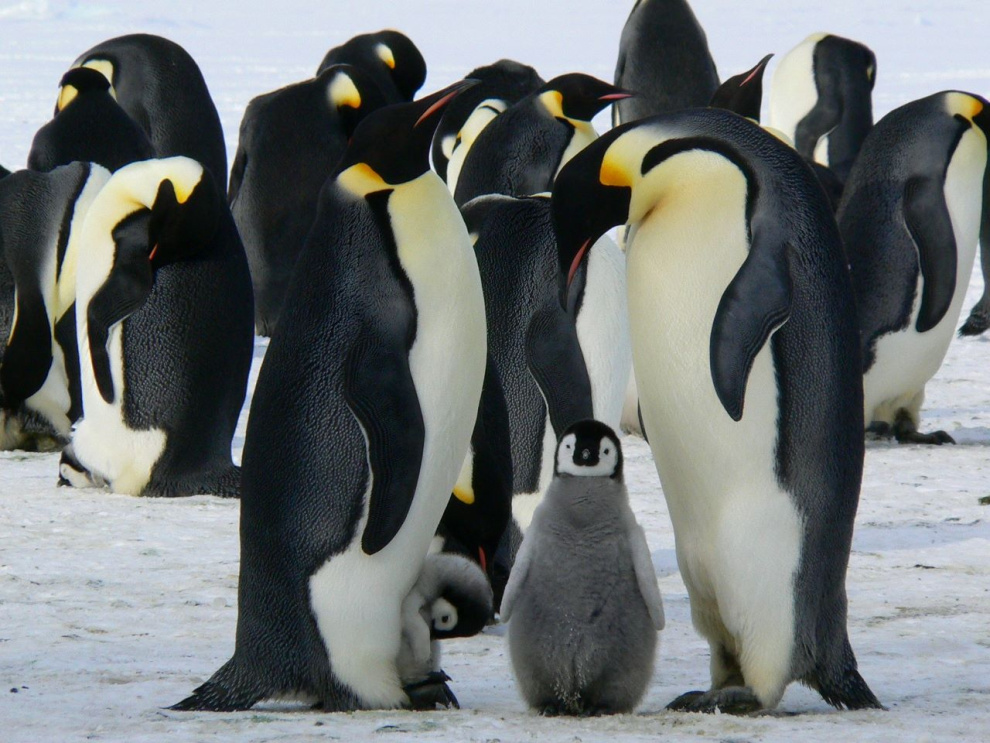 The Discovery:
● Recently, researchers using satellite mapping technology from the British Antarctic Survey (BAS) announced that another new colony of the highly endangered Emperor penguins has been found in Antarctica.
● This discovery brings the total number of known emperor penguin breeding sites on the coast of Antarctica to 66.
Why is it important?
Emperor penguins, which are the largest of the 18 species of penguins, are at risk of almost total extinction due to climate change and the melting of sea ice and are only found in Antarctica. These penguins stand around 1.2 metres tall.
2. A million-year-old DNA
The Discovery
As part of a survey led by the International Ocean Discovery Program in mainland Antarctica, scientists accidentally found some interesting genetic samples that are about 540,000 years old!
Upon studying it, they discovered that it's from a type of organism called diatoms and samples were in good condition thanks to Antarctica's low temperatures and lack of UV lights.
Why is it important?
● The DNA (also called sedimentary ancient DNA) could be used to learn more about how the ecosystem has changed over time, which is important because Antarctica is very vulnerable to climate change caused by humans.
3. The secret ecosystem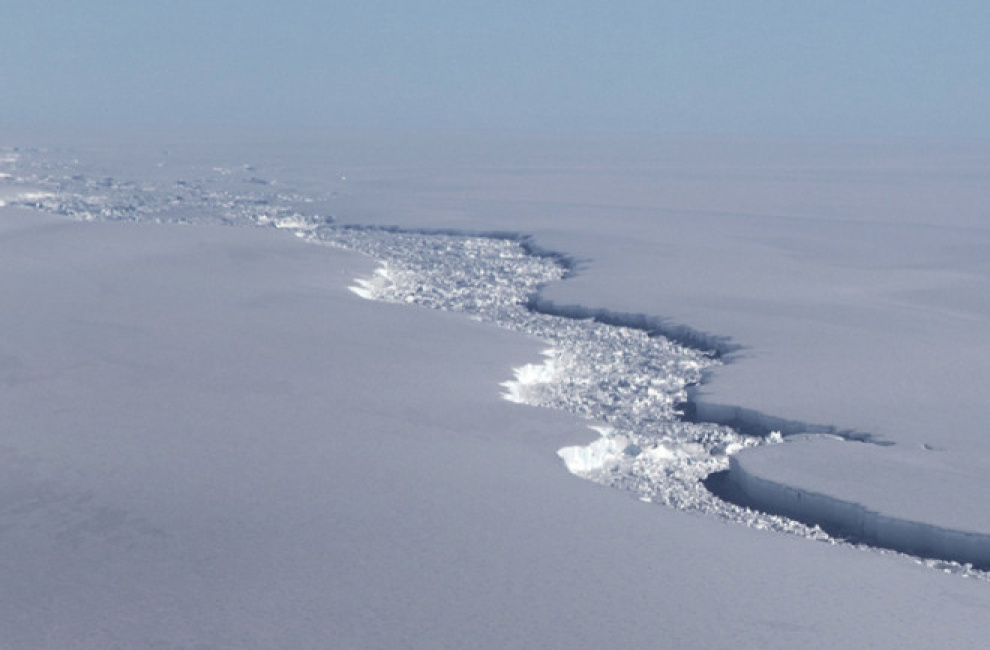 The Discovery
● Found more than 16,00 feet below the surface, researchers unexpectedly discovered a water column with multiple layers of water flowing in different directions under a massive sheet of ice known as the Larsen Ice Shelf.
● They sent a camera down the icy tunnel and with what seemed to be a faulty glitch in the camera equipment, upon closer inspection, they found a swarm of tiny creatures known as amphipods swimming around the underground Antarctic River!
Why is it important?
● The new discovery helped us realise that Antarctica harbours many such hidden ecosystems that are at risk due to climate change and steps that must be undertaken to preserve them.
4. Hidden city-sized lake
The Discovery
● One of the largest subglacial lakes was recently discovered by scientists beneath the largest ice sheet in the world. It has a surface area of 370 sq. km.
● Scientists speculate that the lake could contain 34 million-year-old river sediments, older than the ice sheet beneath which it was discovered.
Why is it important?
● If the sediments are found, scientists would be able to analyze and study the history of the East Antarctic Ice Sheet - right from what Antarctica was like before it froze to the kind of effects climate change had on the region in the past!
How was it discovered?
● They were able to suspect the existence of a lake with the help of satellite images which portrayed a smooth depression. Aeroplanes were flown over the ice sheet and through ice-penetrating radar equipment, these images were retrieved and observed by scientists.
5. Fish nursery of millions
The Discovery:
● The largest fish breeding colony was discovered under the Weddell Sea with 60 million icefish nets, each fishnet holding an average of 1700 eggs.
● These fishnets covered an area of 93 miles. Native to southern oceans, notothenioid icefishes carved these nests on the seafloor. These fishes are the only vertebrates known to lack haemoglobin and are hence considered white-blooded.
● Each fishnet was attended by at least one, if not more, adult fish. Scientists speculate that these fishes may be a vital part of the ecosystem after discovering their carcasses as well, the most popular idea is that they are preyed upon by Weddell seals.
6. Shipwreck of the early 90s
The Discovery:
● Found at the bottom of the Weddell sea, explorer Ernest Shackleton's Ernest was found 107 years after being crushed by sea ice.
● Marine archaeologist Mensun Bound said, "Without any exaggeration, this is the finest wooden shipwreck I have ever seen - by far". Even the name of the ship was visible. The ship looked pretty much the same as it was photographed the last time in 1915 by Frank Hurley.
Highlight:
● What's even more interesting, the shipwreck was discovered on Shackleton's 100th funeral anniversary. It was spotted at a depth of 3008m.
● The shipwreck is designated under the International Antarctic Treaty and hence was not disturbed in any manner.
7. Space rocks found on the Antarctic plains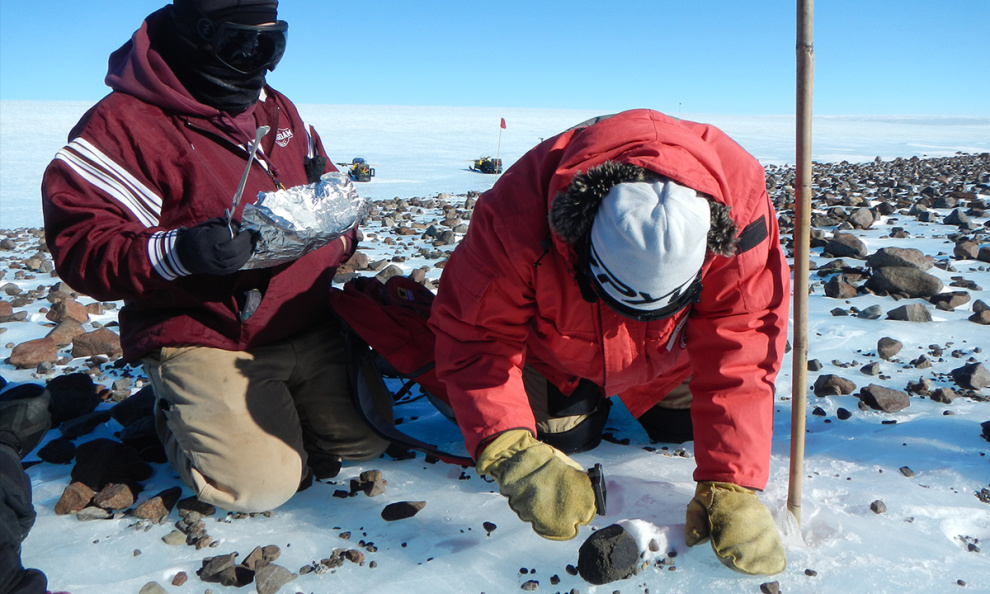 The Discovery:
● A group of scientists found five new space rocks in Antarctica, one of which is one of the biggest meteorites ever discovered on the continent. This particular meteorite is about the size of a cantaloupe and weighs 17 pounds (7.7 kilograms).
● Only about 100 meteorites this size have been found in Antarctica. While that may seem like a large number, when you put it in context that it's one of the best places to discover meteorites and over 45,000 space rocks have been found here it becomes really rare!
Who discovered it?
● The scientists leading the trip were Vinciane Debaille from Université Libre de Bruxelles, Maria Schönbächler from Eidgenössische Technische Hochschule Zurich, and doctoral student Ryoga Maeda from Vrije Universiteit Brussel and the Université Libre de Bruxelles.
8. Deepest Point Mapped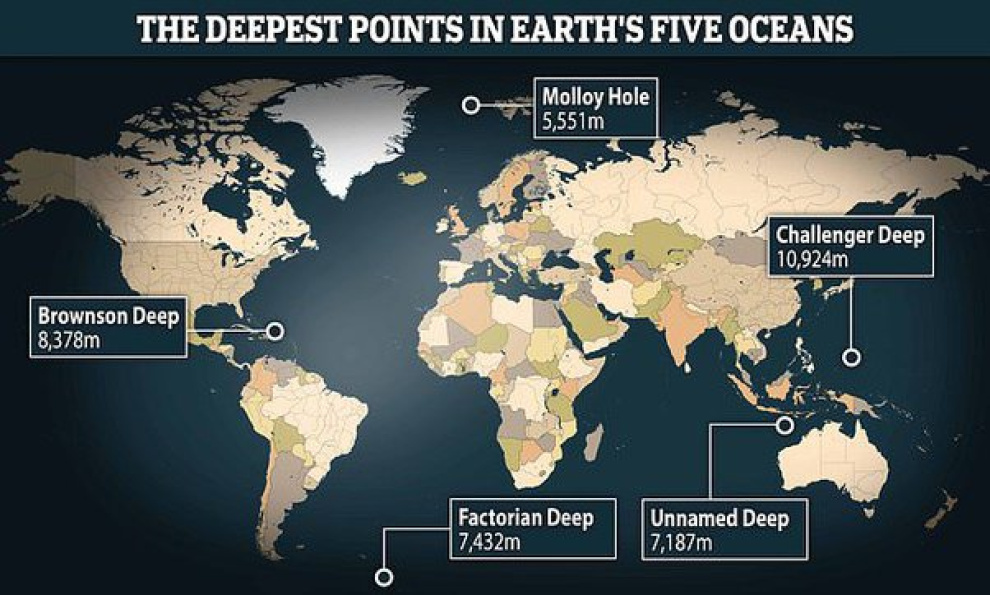 The Discovery:
● Scientists have created a new map of the Southern Ocean that provides the most detailed view to date of the seafloor around Antarctica, including its deepest point, the Factorian Deep.
● The Factorian Deep, which was only discovered in 2019, is located at a depth of around 24,400 feet (7,437 m) below the sea surface, which is equivalent to about 17 Empire State Buildings stacked on top of each other.
● The new map is based on more than 1,200 sonar data sets, mostly collected by science vessels, and covers over 18.5 million square miles (48 million square kilometers) of the seafloor.
Why is it important?
● The researchers behind the map hope to use it to identify underwater mountains or seamounts that may be hotspots for marine life.
Amazed? Wait till you actually step foot on the white continent, it is an indescribable feeling. If you are looking to book an epic expedition, DM us to know more!
Ready to embark on your next adventure? Fill out the form below and let our experts curate your dream getaway!
All Fields are mandatory*