Everything you need to know about Gorillas!
Spotting gorillas is high on the list of many unflinching explorers! And why shouldn't it be? After all, humans share 98.3% of their genetic code with these gentle giants, so we completely get the fascination! It is the ultimate wildlife experience and with our insider's guide, we hope you start checking for flights right after this!
But before we get started, here's an important note
Keep in mind that there are different species and subspecies of gorillas, so you can decide the destination based on which species you're hoping to observe!
● There are eastern gorillas that have two subspecies – eastern lowlands and mountain gorillas.
● And western gorillas split into two as well – Cross River gorilla and western lowland gorilla.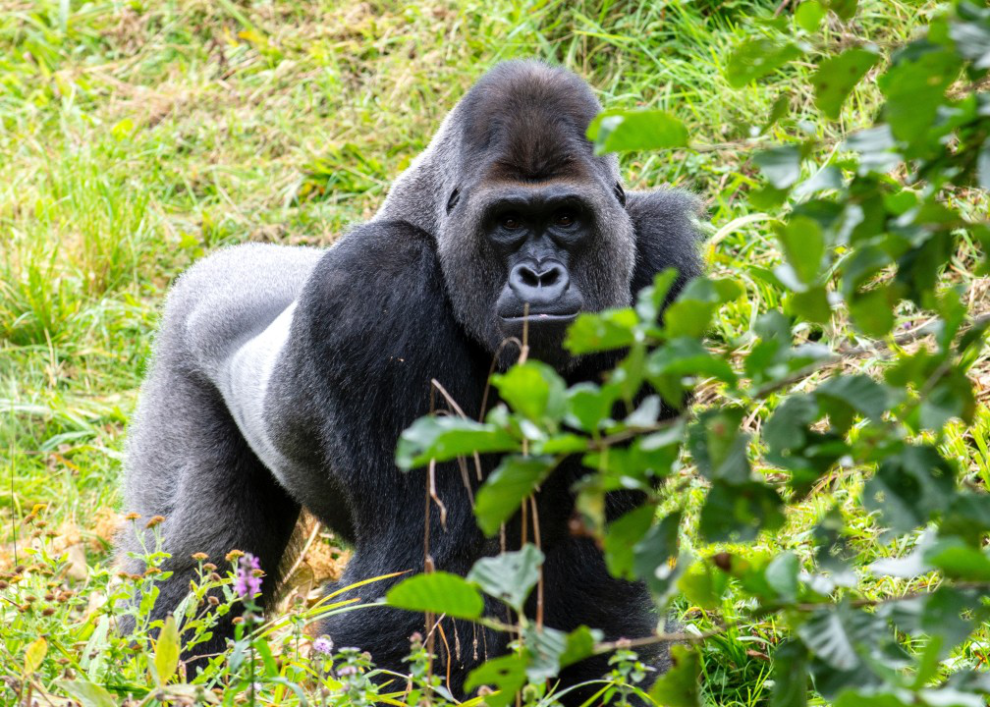 What's the difference between the subspecies of gorillas?
How do I spot them?
The only way to spot these humble giants is to undertake a gorilla trekking tour in the forests of Africa. And it is essential that you go with experienced tour operators or guides to ensure a safe and enjoyable experience! With Unwild Planet, you won't just have a monitored and unique experience but we also ensure that your impact on their ecosystem and habitat is minimal.
Where can I spot them?
1. Bwindi National Park, Uganda
Best for spotting eastern lowlands and mountain gorillas
Where? Located in southwestern Uganda in the Kanungu District
Best Time: During the months of June, July and December since there is less rain.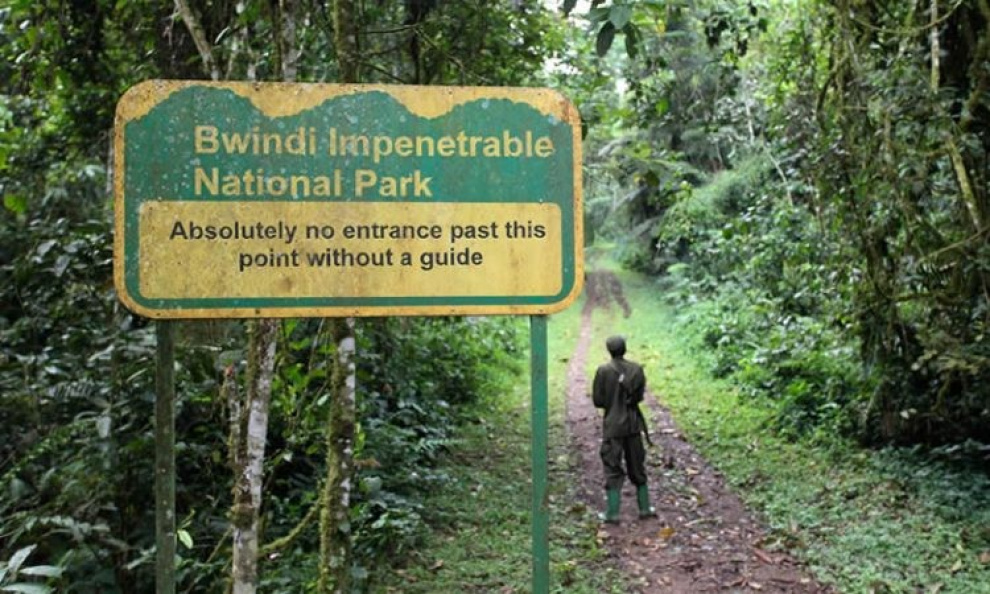 2. Odzala-Kokoua National Park, Republic of Congo
Best for spotting western lowland gorillas
Where? Odzala-Kokoua, a national park located in the northwestern part of the Republic of Congo, in Central Africa.
Best Time: The most favorable trekking conditions are in the months of September, November, and December.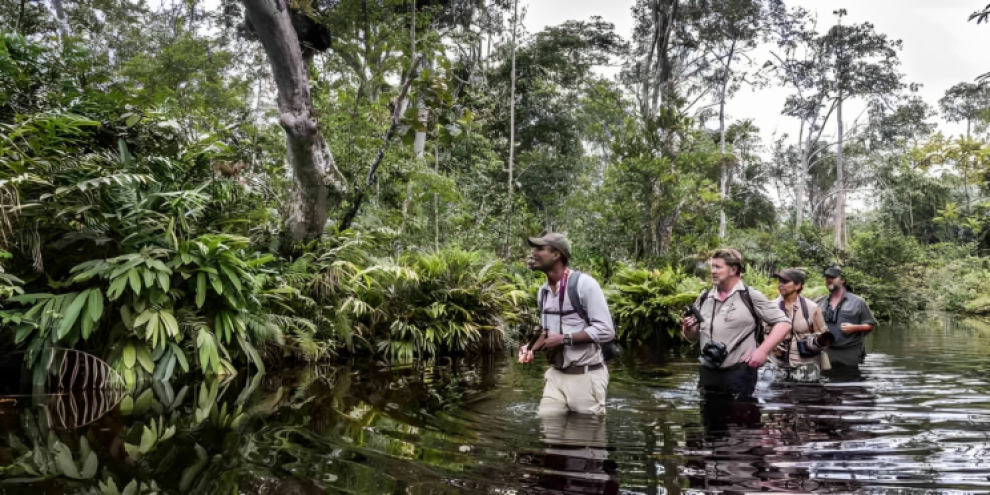 3. Virunga National Park, Republic of Congo
Best for spotting mountain gorillas
Where? The park is located on the eastern edge of the Congo Basin
Best Time: Visit through the driest months – July to September.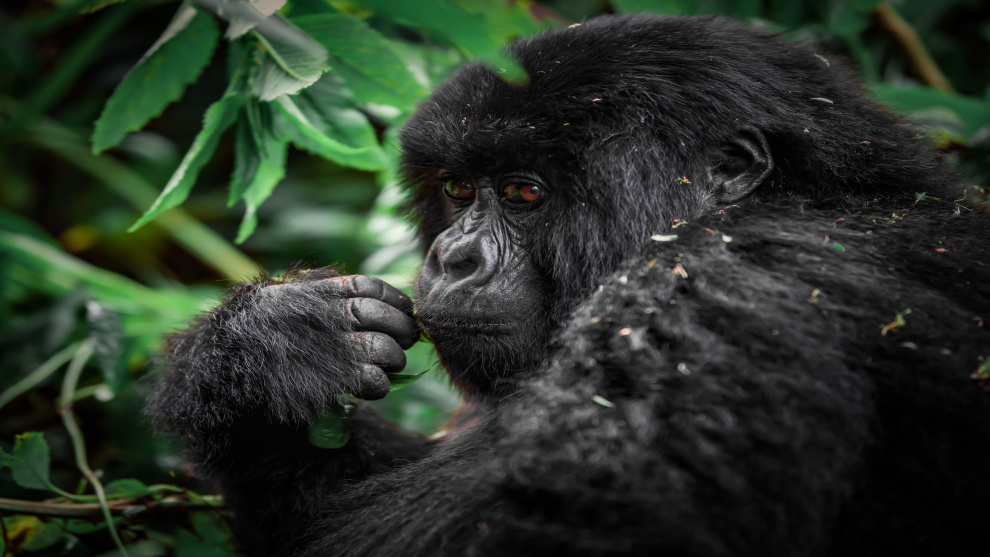 4. Dzanga-Sangha Reserve, Central Africa
Best for spotting lowland gorillas
Where? It is a protected reserve of the southwestern Central African Republic and is adjacent to the Sangha River which is a significant tributary to the famous Congo River.
Best Time: April to October, as the rainforest is fruiting, so the lowland gorillas track well and are more easily visible as they search for food in the trees.
Important tip: It is important that you go with experienced tour operators or guides to ensure a safe and enjoyable experience!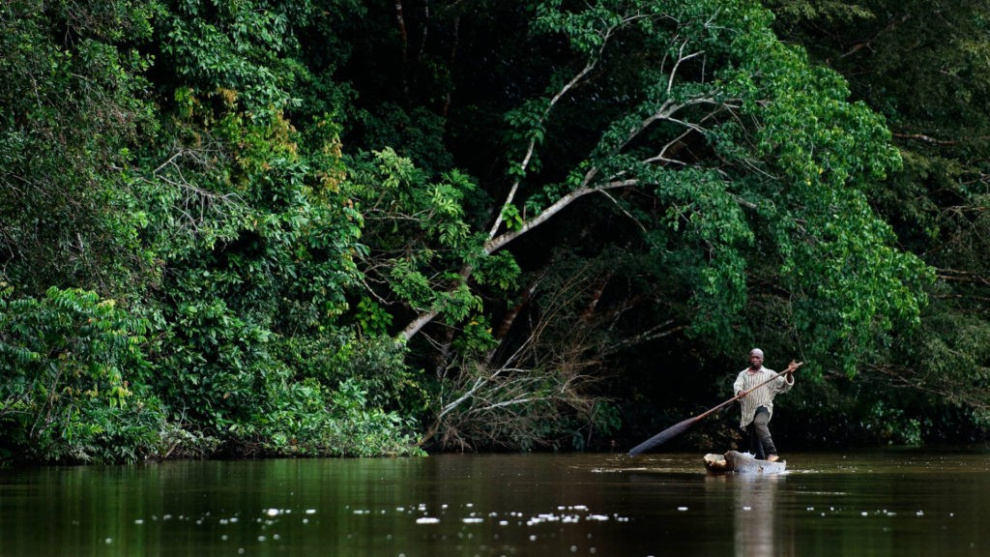 Conservation Efforts:
Due to weak law enforcement and governance issues, poaching of gorillas is a serious threat. Like humans, gorillas' reproductive rates are slow, and hence even a small percentage of meat hunting can affect their population heavily. To counter this:
● New protected areas are being designated for gorilla populations. Responsible ecotourism practices provide opportunities to protect their homes.
● The Gorilla Agreement of 2008 legally binds 10 countries to work toward gorilla conservation and bring in stronger law enforcement.
● Monitoring programs are held along with research into disease prevention.
● Many organizations and research institutions carry out conservation science to find the best practices and approaches toward the conservation of gorillas.
● Many organizations like the IGCP work toward promoting and educating about responsible tourism practices.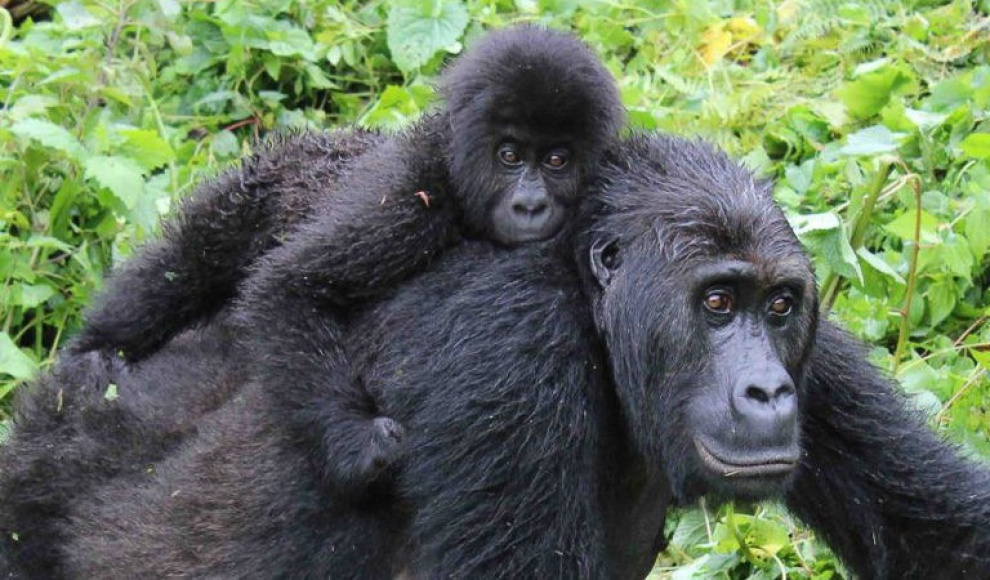 How can I help?
Make sure you wear a surgical mask since human contact can lead to fatalities for gorillas. Primates are highly susceptible to diseases that can be common for most humans but can be a matter of life and death for them. They're also not immune to bugs we may pick up so make sure you're in good health before gorilla trekking!
● Weigh out your options about which gorilla trekking groups and tour operators you pick. Make sure you're supporting organizations that promote and practice the best conservation efforts.
● Pay the permit costs - A major percentage of these permit costs, more often than not, go toward funding and conservation initiatives.
● Try engaging in other tourist activities too! You can go mountain climbing or spot a different species. The costs of these eventually go toward protecting and preserving these areas.
So how are we on the flight bookings? :) DM us to know more about these amazing gentle giants and how we can add to their conservation.
Ready to embark on your next adventure? Fill out the form below and let our experts curate your dream getaway!
All Fields are mandatory*