Atacama Desert's Mystery: 400 Years Without Rain
For those who mark the Atacama Desert as a must-see spot, a shared wonder persists - How has this desert endured four centuries without rain? This inquiry ignites the curiosity of travellers worldwide! The desert sprawls grandly along South America's western shores, spanning over 1,000 kilometres through Chile, and stands as one of the driest spots on Earth. This terrain presents itself like an extraterrestrial realm, adorned with unearthly rock shapes, salt flats, and sand dunes, where life appears to whisper only upon the breeze.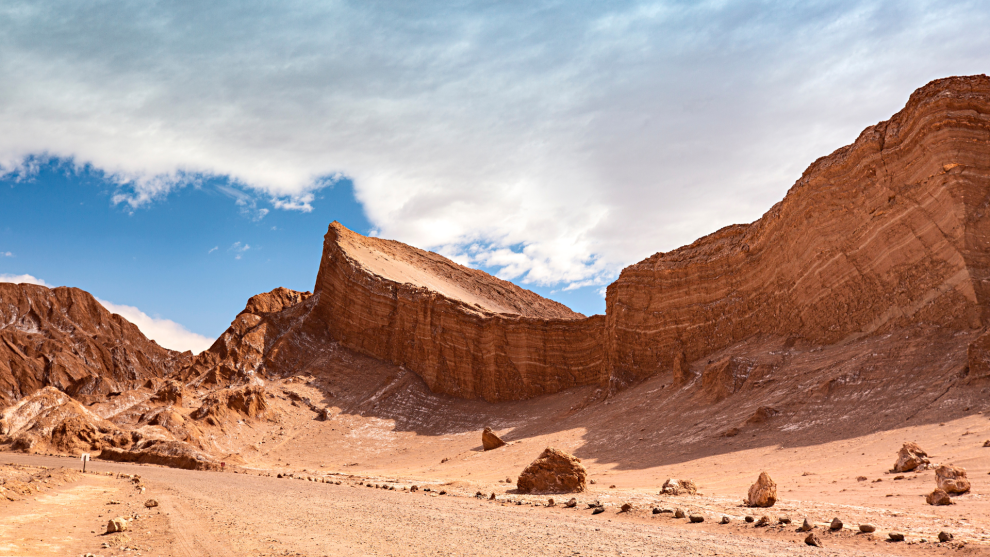 What is the reason for the lack of rain?
The desert's unique geography and meteorological factors play a significant role in its arid nature. It is nestled between the towering Andes Mountains on one side and the cold waters of the Pacific Ocean on the other. These natural barriers prevent moisture-laden clouds from reaching the desert's interior, resulting in minimal rainfall and an incredibly dry climate
Why is the Atacama Desert on every traveller's wish list?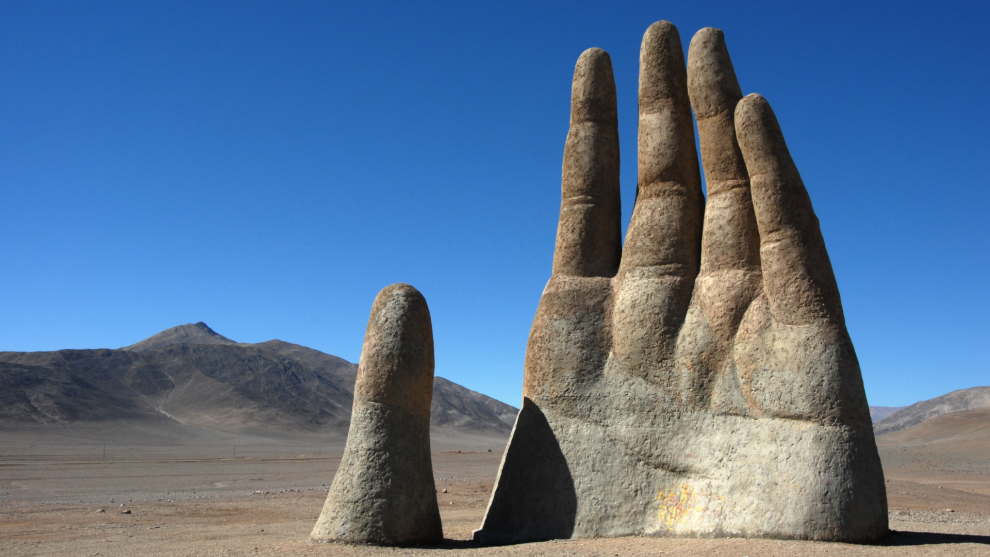 The Atacama Desert finds its way onto every traveller's dream for a reason as deep as its ancient valleys. Imagine a land where raindrop whispers are a rarity, where the sun paints the terrain with unyielding heat, and where the sands hold stories of time untamed. Here, the pursuit of dreams echoes the quest for life, and both defy impossible odds. The Atacama Desert awaits you with a series of exceptional encounters. In order to make the most out of your time here, UnWild Planet recommends a few experiences.
Puritama Hot Springs
Puritama Hot Springs: Immerse yourself in the soothing waters of Puritama Hot Springs, a natural geothermal oasis amidst the dry desert. Rejuvenate your body and soul as you soak in the warm pools surrounded by breathtaking views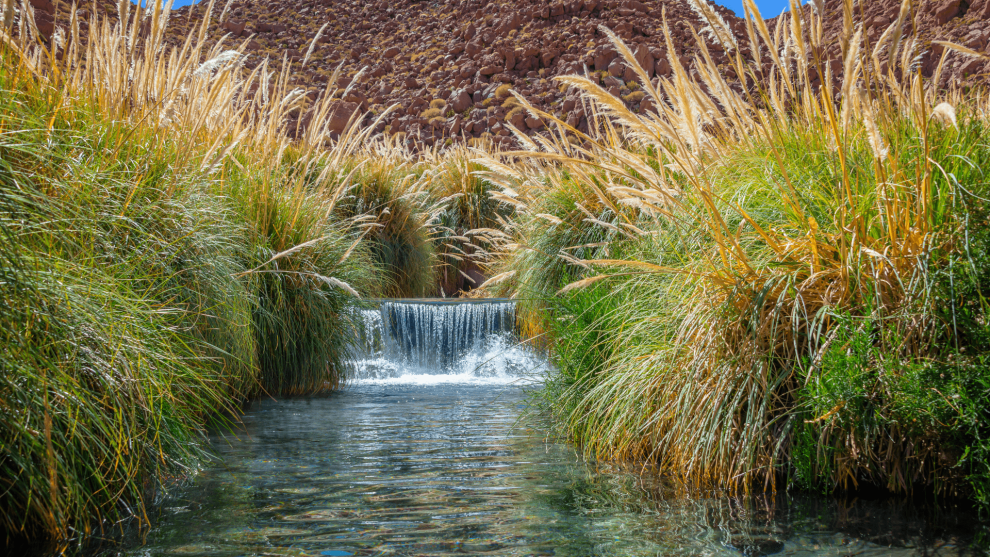 ​​​​​​Valle de la Luna
Valle de la Luna: Travel to Valle de la Luna, where you will see lunar-like landscapes. See rugged canyons, salt formations, and dunes that look like they belong to another planet
World's clearest and darkest skies
World's clearest and darkest skies: With minimal light pollution, the Atacama boasts some of the world's clearest and darkest skies. Join guided stargazing tours to witness breathtaking celestial displays, including the mesmerising Southern Cross and the Milky Way in all its glory.
Andean villages
Andean villages: Engage with the local culture by visiting traditional Andean villages like San Pedro de Atacama. Learn about ancient indigenous customs, rituals, and handicrafts that have thrived in this challenging environment for generations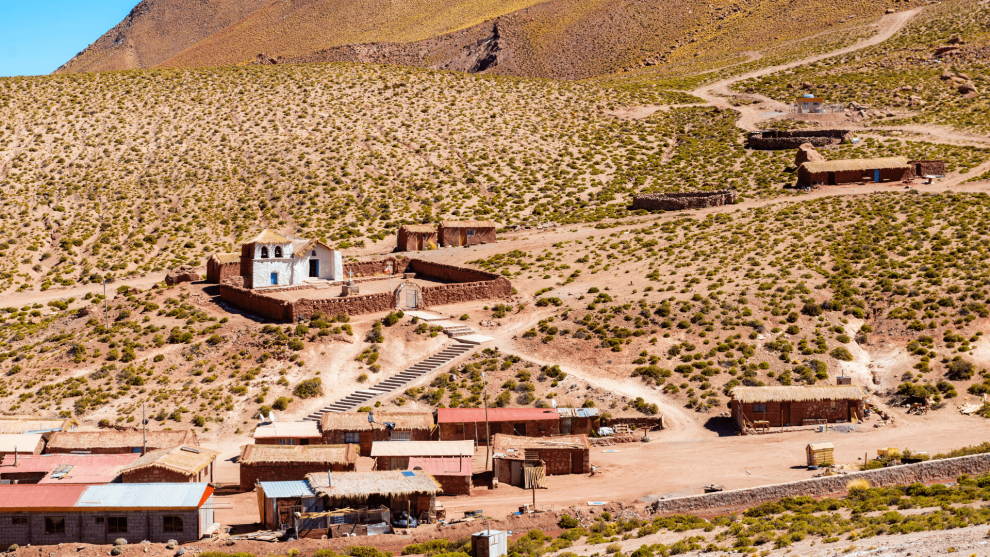 Earth's Driest Desert is Home to Life
In the midst of its tough land, a rich mix of plants and animals thrive, showing how well nature can adapt. And in this same place, strong communities like the Atacameños have learned smart ways to live. This shows that even in really hard places, Earth's life can still flourish in amazing ways
Ancient indigenous communities like the Atacameños and the Tiwanaku people have called this harsh land home for thousands of years, demonstrating their deep understanding of the challenging environment. They cultivated crops and thrived amidst the dry landscape by employing clever water management systems.
Indigenous communities
Today, modern settlements and small villages can be found scattered across the desert, where innovative technologies and sustainable practices ensure a delicate balance between human needs and the preservation of the fragile ecosystem
Moreover, these communities continue to draw inspiration from their ancestors, integrating traditional knowledge with modern advancements to harmonise with the desert's rhythms, thus exemplifying a harmonious coexistence of ancient wisdom and modern innovation
Conservation Efforts and Sustainability
To forge a sustainable future in the Atacama Desert, dedicated conservationists and local communities have come together. Some of the notable efforts taken to protect its delicate ecosystem and preserve its unique biodiversity include –
Collaborating with local indigenous communities, such as the Atacameños and the Tiwanaku people, to incorporate their traditional knowledge and sustainable practices in managing water resources and land use. These ancient techniques, including rainwater harvesting systems, terraced agriculture, and seasonal crop rotations, have proved valuable in maintaining a delicate balance between human activities and nature
Establishing conservation areas and reserves in the Atacama Desert to safeguard critical habitats and species. These protected areas provide a safe haven for plant and animal life, ensuring their survival in the face of ongoing challenges
Undertaking scientific research, monitoring, and adaptation initiatives to comprehend the desert's distinct ecosystems, pinpoint potential risks, and apply well-informed conservation methods. This involves acknowledging climate change's effects, promoting drought-resistant crops, and raising awareness about sustainable practices to address changing conditions
So, if you are seeking a place that embodies the essence of extremes, the Atacama Desert is calling. From its scorching days to freezing nights, from surreal landscapes to nature's resilient inhabitants, this awe-inspiring desert is a testament to the remarkable diversity and tenacity of life on our planet. A place like no other, the Atacama remains an extraordinary wonder of our world.
Ready to embark on your next adventure? Fill out the form below and let our experts curate your dream getaway!
All Fields are mandatory*