Antarctica Essentials: Packing List
Antarctica is like nowhere else on the planet, no point in guessing that packing for this land of extremes (windiest, driest, and remotest) will also be like nowhere else on earth.
If you have booked your expedition to Antarctica and are confused about where to start, we are here to help! Our in-house polar experts have completed successful expeditions to Antarctica and have a zodiac full of tips to share - from what to carry to what not, here's your handy guide to packing.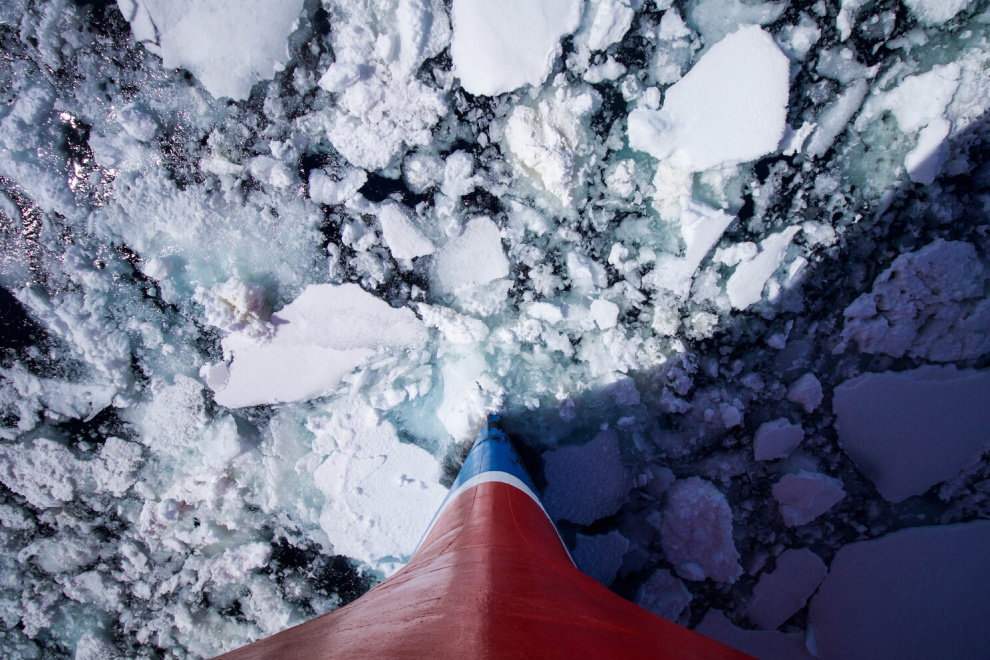 1. Layers for Excursions
When someone says, pack layers, in our heads it automatically translates to heavy jackets, fleece, and coats but packing layers in Antarctica is a little bit different. To make it easy, let's divide it into three sections:
Inner Layer
You will need a thermal base on your expedition to Antarctica, ensure that the base is made of wool or wool blend and not cotton as the latter tends to cool your body temperature due to poor moisture-wicking properties. And in the land of the cold, you need everything that will keep you warm, so cotton is out.
Pro Trip: On a 10 Day trip it would be advisable to bring at least two long-sleeved thermal tops and two leggings. Laundry services while available on most of these expedition cruises tend to be expensive and having one extra pair might just help.
Middle Layer
This layer will come in handy when it's a bit frosty or too cold especially when you are in a zodiac. Go for a poly blend or fleece, and make sure it's not too fitted so your inner layers will all fit snugly underneath.
Pro Tip: Our experts recommend carrying more than one thin layer v/s one thick or heavy jackets as multiple layers allow you to easily adjust to changing conditions.
Outer Layer
The magic word on an Antarctic Expedition is waterproof. Ensure that all your outer layers like your jackets and pants are insulated and 100% waterproof. They come in handy when you are heading out for shore excursions or on the deck looking for whales. Remember on your expedition you will come across varied elements - ice, snow, rocks, gravels, etc. Thus your outer layer should be made of extremely durable materials and should withstand some bashing
Pro-tip: When shopping for pants look for ones that are rip-proof and have zips at the bottom so you can easily wear them over your shoes and boots. Skii Pants can be a great alternative or well insulated waterproof trekking pants.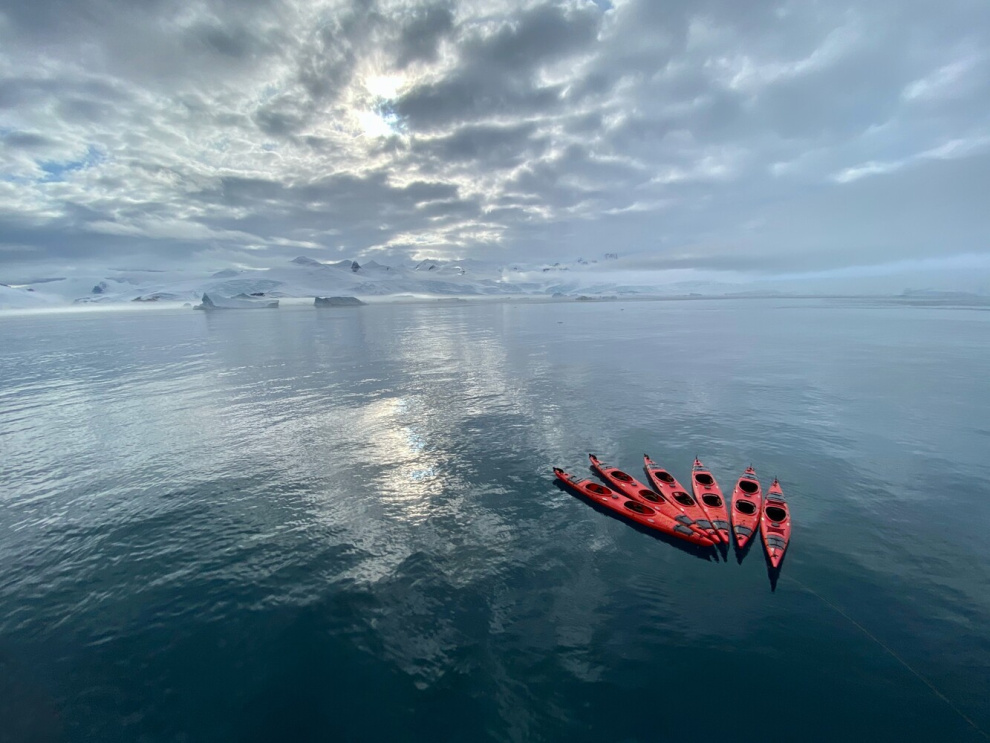 2. Accessories for Excursions
Footwear
For your Antarctic expeditions, you'll need good-quality, insulated, water-proof footwear that ideally comes up to your mid-calf or higher. Most of the operators offer these shoes on a returnable basis, so it's worth checking with them before making any purchase.
Further to that, you will require a regular pair of shoes ideally waterproof and with good grips for wearing around the ship or on land before you board the ship. A good trekking shoe is a great option.
Pro -tip: If you have to buy a pair of Expedition shoes, Muck boots are popular among expeditioners as they're designed to deliver grip and performance on snow and ice while keeping your feet warm and dry.
Gloves
It's recommended to carry two or more pairs of gloves that have a polyester blend base and a waterproof top layer, to keep the water out. You can also invest in fingerless gloves to operate cameras and phones..
Pro Tip: If you are a keen photographer, investing in gloves with sensor fingertips is a good option.
Beanies
Loose hats are a disaster in Antarctica – the wind is so ferocious it can rip hats off unsuspecting heads in seconds. Hence, it is important that your beanie fits snugly and covers your ears. Just for good measure, we recommend carrying two beanies/thermal caps.
Neck gaiter
This one is a favourite among our guides. A neck gaiter keeps your neck covered and snug during land excursions and unlike scarves doesn't unravel or get caught in the Velcro on your jacket, making life so much easier (his words, not ours).
Socks
Our experts recommend wearing two pairs of socks each time you head out - a thin, poly-blend against your skin and a thick woollen outer layer. Depending on the length of your expedition, you may require a good number of socks. You can choose to get one thin pair for each day of the trip and swap your outer layer every alternate day with a fresh pair.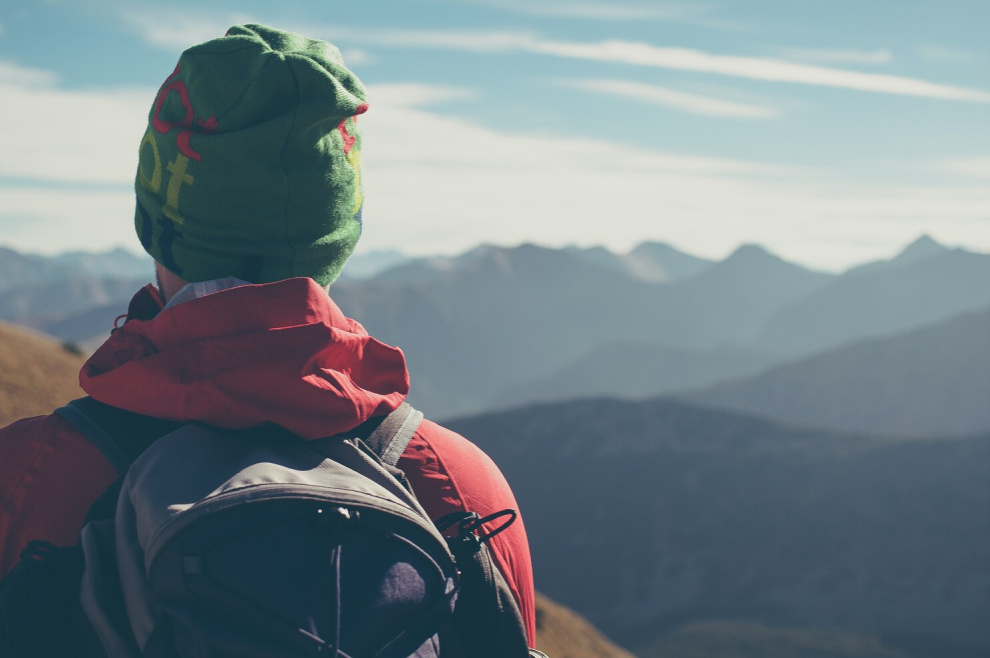 3. On-board fashion
We are just kidding when we say fashion, unlike typical cruises, you aren't expected to dress up formally, you can simply carry jeans, t-shirts, and joggers. To stay warm, we recommend carrying a light jacket but the ship is quite toasty and warm. So light clothing will serve you just well!
Pro-tip: Don't forget to pack your swimwear if you are planning to take the polar plunge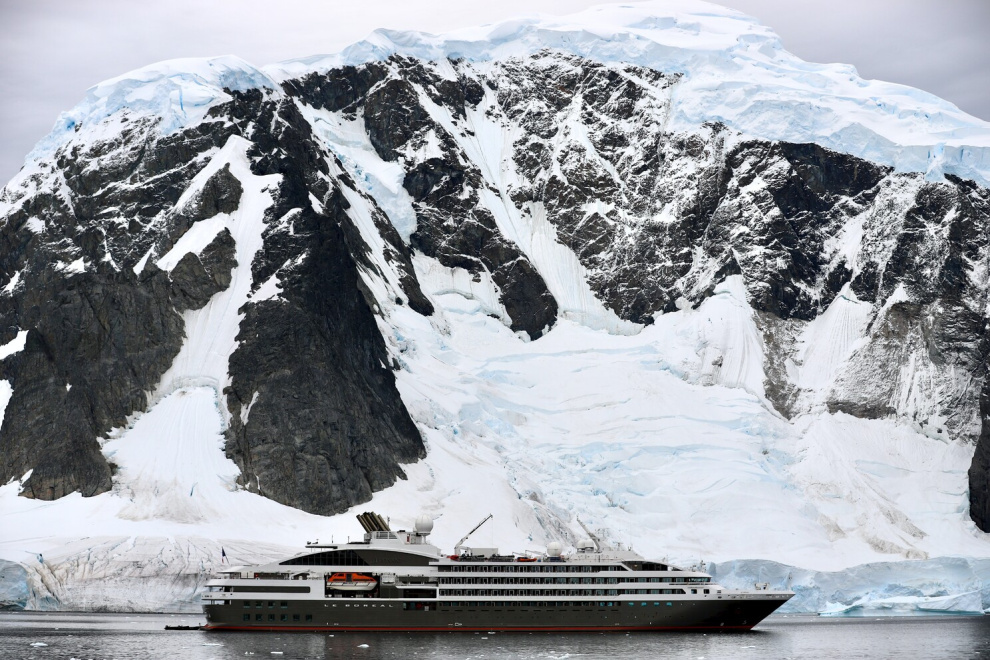 4. Other Essential Accessories
Sun protection
While everyone talks about frostbite, sunburns aren't discussed enough, and if our guides are to be believed Antarctic sunburns are the worst, so don't miss out on carrying polarising sunglasses, broad-spectrum sunscreen, and SPF lip balm.
Moisturizer
Windy and dry conditions mean your skin will dry up and crack and it'll be just an overall painful experience, so moisturizing is an absolute must!
Seasickness medication
You might not be prone to seasickness but carrying sea sickness medicines on an Antarctic expedition is recommended specially for the Drake Passage. Anti-nausea medication can be a bit hit or miss, but being armed with options when you're feeling queasy is helpful.
Pro-tip: Before your journey, speak to your doctor about sea sickness or anything else that might be worrying you. If you're asthmatic, diabetic, or living with other health conditions, ensure you've got all of your regular medications packed. The same goes for sanitary items.
5. Don't miss out on!
Reusable water bottle (aim is to reduce as much single-use plastic as possible)
Wet bags and waterproof cases for cameras and other devices for shore excursions
Ziplock bags – good for stashing rubbish while out on shore excursions
Binoculars, this one's an obvious one!
Noise cancelling headphones – In storms and high seas ice-breaking ships can be noisy places, noise cancelling headphones can be your buddy if you are trying to catch some sleep
That's it from our side, if you have any more questions, feel free to drop them in the comment section and we'll get it answered by our polar experts.
Ready to embark on your next adventure? Fill out the form below and let our experts curate your dream getaway!
All Fields are mandatory*