5 Epic Books On Antarctic Expeditions
Setting foot on the Antarctica landmass is nothing short of a miracle! I know we have gone far beyond that but for regular people like me it is not everyday you get to travel to Antarctica. When the opportunity came, I was so intrigued and started to research and read. I found some very interesting stories of sheer human determination and conflict to explore the continent and what lies further south. There are a few which left a huge impact and I found a great read whether you are planning to go to Antarctica or not - these are beautiful reads of the continent which is so far away from our lives yet such an integral part of keeping us alive.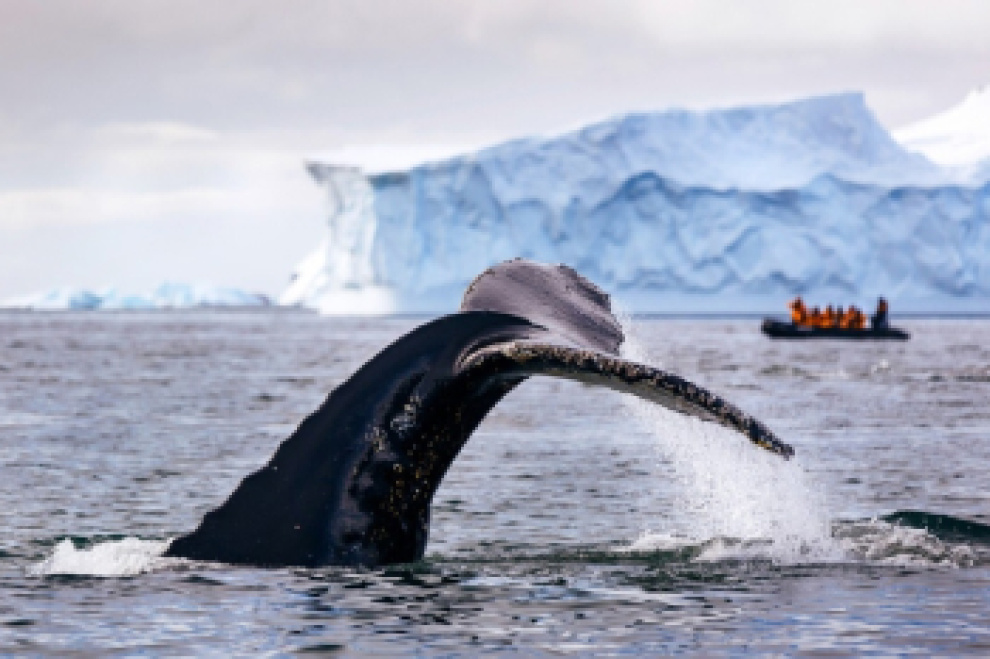 1. Endurance: Shackleton's Incredible Voyage, Alfred Lansing
When Ernest Shackleton took up the challenge of completing the first land crossing of the Antarctic continent in 1914, he had no idea what was in store for him and his twenty-seven member crew. What unfolded became the defining moment of the 'Heroic Age of Antarctic Exploration' that is shared and looked back on by the world.
Lansing's 1959 book narrates this harrowing and miraculous voyage of Shackleton and his team where they battled and survived all odds in one of the most astonishing feats of human courage. When their ship, the Endurance was crushed between two ice floes, they attempted a near-impossible journey over 850 miles of the South Atlantic's heaviest seas to the closest outpost of civilization and succeeded, not one member was lost!
Interestingly, the infamous shipwreck was recently recovered in 2022, using robotic underwater vehicles, more than 100 years after it sank!
Goodreads Ratings - 4.40/5
2. Scott and Amundsen: The Last Place on Earth, Roland Huntford
The beginning of the 20th century wasn't just marked by the space race, but also the race to reach the coveted South Pole. In the brilliant dual biography, the award-winning writer Roland Huntford re-examines every detail of the great race to the South Pole between Britain's Robert Scott and Norway's Roald Amundsen.
While Scott, who died along with four of his men only 11 miles (18 km) away from the safety of the food and fuel depot, became Britain's beloved failure, Amundsen who reached the South Pole 33 days before Scott and returned alive was largely forgotten. This account of their race is a gripping, historic read that captures the driving ambitions of the era.
Goodreads Ratings - 4.33/5
3. Terra Incognita, Sara Wheeler
If you've ever wondered why people aspire to visit Antarctica - the coldest, windiest, and driest place on Earth, then you have to read Sara Wheeler's modern Antarctic story. To find an answer to this question, she spent seven months living in Antarctica with scientists and dreamers, all of whom were enchanted by the icy desert's beauty and impenetrability.
Her wry, lucid account of her modern Antarctic journey juxtaposes the epic exploits of heroic early Antarctic explorers with her adventures. While the hardships she suffered are a faint echo of those endured by early polar expeditions, there's still a lot of information you can take away (use and operation of toilets in subzero; foodstuffs and their creative preparation; transportation, etc). Along the way, she offers a rare woman's view of a thoroughly male place. It's a classic in polar literature and is highly recommended by the editors of Entertainment Weekly, and Seattle Times.
Goodreads Ratings - 3.84/5
4. Mawson's Will, Lennard Bickel
Described as "the most outstanding solo journey ever recorded in Antarctic history", by Sir Edmund Hillary, the book is a retelling of Douglas Mawson's travels through the icy continent and his ingenious practicality and unbreakable spirit. He faced some of the most daunting conditions ever known to man - in addition to blistering wind, snow, and cold (that comes with visiting Antarctica), he also lost his companion, his dogs, his supplies and the skin on his hands and the soles of his feet. Not to mention thirst, starvation, disease and snow blindness but he survived. And even in the face of death, he continued his meticulous scientific observations. When the expedition was over, Mawson had added more territory to the Antarctic map than anyone else of his time.
Goodreads Ratings - 4.25/5
5. Forgotten Footprints: Lost Stories in the Discovery of Antarctica, John Harrison
It wasn't just the heroes who helped map Antarctica. John Harrison's book goes beyond the known explorers and offers a selection of anecdotal accounts of the merchantmen, navy men, sealers, whalers, and aviators who, along with scientists and adventurers, drew the first ghostly maps of the White Continent. It delves into the heads and hearts of those who were driven to discover the unknown land and mixes history, geography, myth, and personal truth, to make a great read! Filled with beautiful photographs by the author from his travels, it's also ideal for armchair travel.
Goodreads Ratings - 3.96/5
Amidst all these stories of Antarctica, I had the privilege to meet and hear first hand accounts of modern day explorer Sir Ran Ulph Fiennes. Among his many adventures, he along with Mike Stroud led the first unsupported crossing of the Antarctic Continent. He has written many books on his adventures, which you can check out on his profile page.
Inspired? You can even read some of Antarctica's greatest expeditions here. The icy white continent is surreal as it is unforgiving and no place on earth comes close to the experiences you can have here. If you are planning a visit to the South Pole, give us a shout and we can put together an expedition just for you.
Let us know in the comment section below which are your favorite polar reads!
Ready to embark on your next adventure? Fill out the form below and let our experts curate your dream getaway!
All Fields are mandatory*